---
"A Minecraft mod that allows you to breed dragon eggs and foster them to ridable dragons."
BarracudaATA, original author
---
Dragon Mounts: Legacy is the modern continuation of the beloved classic "Dragon Mounts!"
The dragon egg has finally hatched and what resides is yours to raise!
Explore the mysterious of your new mystical pet and it's connections to the natural world,
Soar the skies and conquer more than ever before,
Utilize the dragons' unique gifts to your survival,
The dragon once ruled, **now you rule _it_**. The choices are endless, all yours to pick from.
---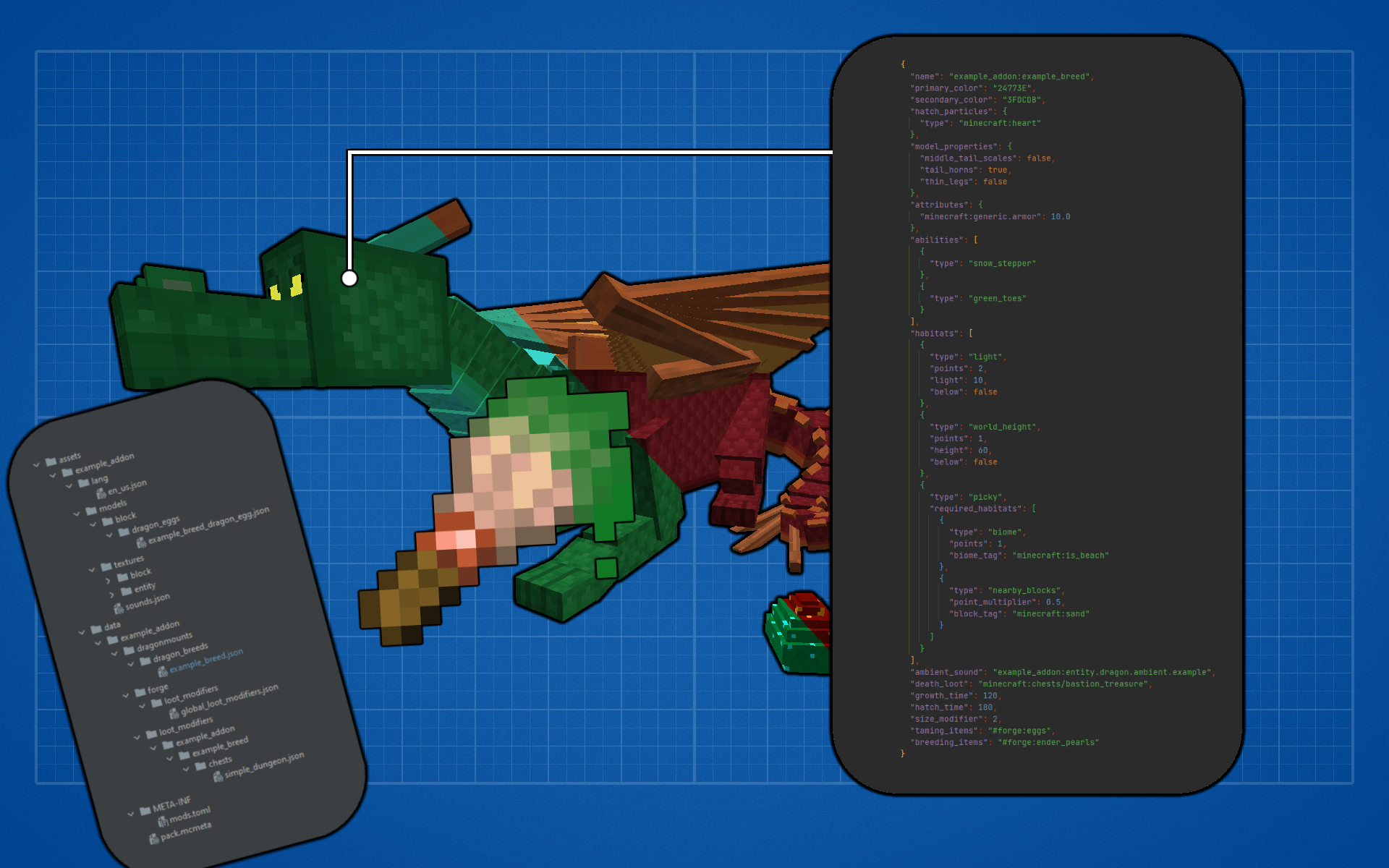 Custom Breeds
Dragon Mounts: Legacy is equipped with a powerful system for customizing the breeds that the dragons can be found with. Traits, Attributes, Behaviors, Eggs, Textures, and more can all be customized to your liking! Perfect for themed mod packs.
The system relies heavily on Minecraft's Datapack system and file structures, therefore no code required to modify or implement new breeds!
> The custom breed system is only available in version 1.1 or newer for Minecraft 1.18 or newer.
---
Special thanks to...
* BarracudaATA - Original project; code, textures, ideas. * 13SunRaes - Updated Textures * Kingdomall - Updated Textures * And the many other community members for providing feedback, ideas, translations, and more.