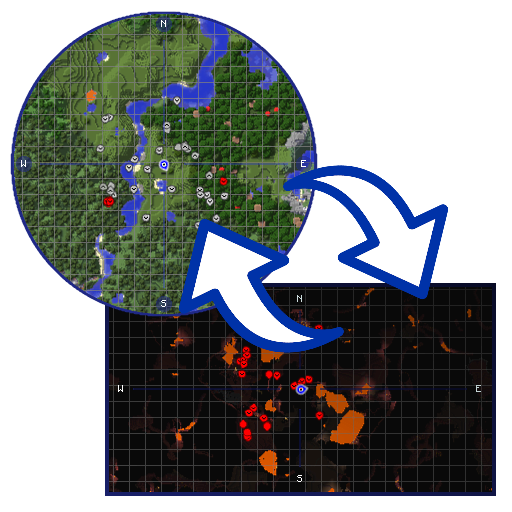 AutoPresetMap
Description
AutoPresetMap
This mod is an addon for JourneyMap that changes the minimap preset when you change dimension. It is for the client (Forge or Fabric), it is not needed on the server.
To configure it, use the button to the right on the JourneyMap fullscreen map.
For old versions (prior to 2.0.0):
Press the Change Action key (O by default) and you can change what happens when you enter the current dimension.
The options are:
Nothing (what normally happens without the mod)
Preset 1 (Automatically sets preset 1)
Preset 2 (Automatically sets preset 2)
Default Action (What happens in any dimension that you have not configured yet)
You can see this and my other projects in alejandrocoria.games.
If you want to say something you can leave a comment here or create an issue on GitHub.
Patreon
Thank you s10w10rr1s for being my patreon for so long!
If you like the mod, you can become a patron and vote on what you would like me to program next.