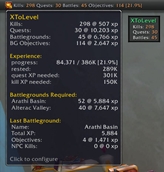 XToLevel_Displays.jpg
All the available displays, using Titan for the LDB.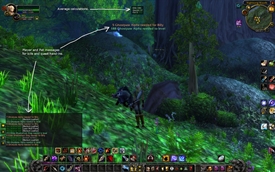 XToLevel_Messages.jpg
Shows the messages shown in the default chat window and the floating error frame.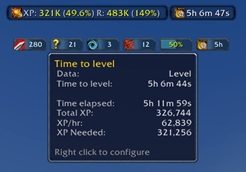 timetolevel_sample.jpg
Shows the TimeToLevel feature, both in the Blocky info window and the LDB data source (using Fortress).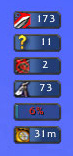 41_main2.jpg
The main XToLevel info window.
XToLevel_AvrgWindow.png
The original look for the info window.