TradeSkillMaster will start downloading in 5 seconds...
STILL DOWNLOADING MANUALLY??
Join over 10 million players who use the CurseForge app!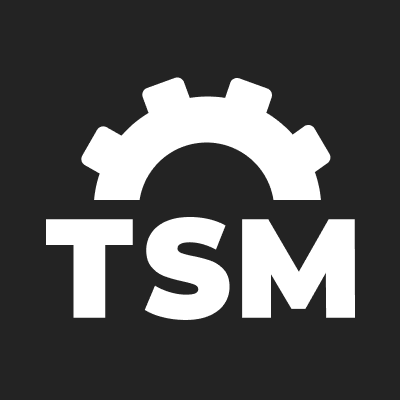 TradeSkillMaster
Description
TradeSkillMaster (TSM) is an addon designed to help both casual gold makers as well as experienced goblins streamline their gold-making processes. TSM's features include everything from improving the native crafting and auctioning experiences to helping you gather needed materials and sniping that low-hanging auction house fruit!
---
TradeSkillMaster currently offers the following features:
The TSM Core window is your new home-base! Here you'll be able to create your all-important groups and operations, that will help you manage your targeted markets and lead you to success on the auction house. Not a fan of creating your own groups? You can easily import groups from the new and improved import/export tab. Lastly, manage your sales & expense data and track your incoming gold with the Ledger tab.
TSM's Crafting window allows you analyze what crafts will sell profitably and allows you to build a queue, speeding up the crafting process dramatically. It also includes the powerful Gathering function that will help guide you toward easily acquiring any needed materials.
Tasklist: The new tasklist feature helps with gathering and cooldown management; automatically alerting you about available craft-able cooldowns or materials needed.
TSM's Mailing window allows you to quickly and easily empty your mailbox as well as automatically send items to other characters with the single click of a button.
Vendoring gives you an enhanced interface for buying from a vendor, and selling items from your bags to the vendor.
The BankUI helps manage your inventory by allowing you to easily move predefined groups of items between your bags, bank, and guild bank.
---
Whether you're a new user or long time TSM veteran, please check out our website for more information and premium features related to TSM: http://www.tradeskillmaster.com/
---
Here to report an error? Check out this page for information on how to do so!

See how you can't comment on this page? Don't give up! Check out this page for information on how to get help with TradeSkillMaster or provide feedback!
---