ToxiUI - ElvUI edit will start downloading in 5 seconds...
STILL DOWNLOADING MANUALLY??
Join over 10 million players who use the CurseForge app!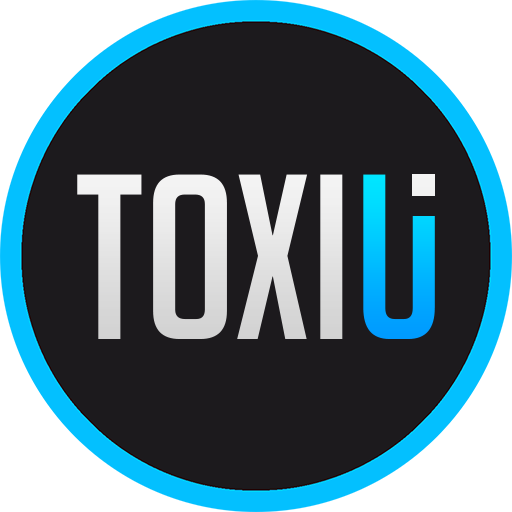 ToxiUI - ElvUI edit
Description
ToxiUI: Enhancing Your World of Warcraft Experience
Welcome to ToxiUI, a thoughtfully crafted plugin for the renowned ElvUI, meticulously designed by Toxi. If you're seeking a seamless and visually appealing overhaul for your World of Warcraft interface, you're in the right place. ToxiUI seamlessly combines functionality and aesthetics, ensuring that your gaming experience reaches new heights of enjoyment and efficiency.
Why ToxiUI?
Effortless Installation
Gone are the days of complex installation processes. ToxiUI prides itself on a straightforward installation that doesn't require a degree in rocket science. With clear instructions and user-friendly steps, you'll be up and running with ToxiUI in no time.
WunderBar: Your Modern Data Panel
Experience the future of data panels with WunderBar. ToxiUI introduces a modern and customizable data panel that serves as your one-stop hub for crucial information. Whether you're tracking your character's statistics, managing resources, or just staring at the clock while afk running around the capital city, WunderBar offers unparalleled convenience and customization.
A World of Themes and Customization
ToxiUI empowers you to personalize your World of Warcraft interface. With three distinct themes to choose from, you can align your UI with your personal style or adapt it to match your character's journey. And if that's not enough, the ability to easily customize gradient colors ensures your UI remains as unique as your adventure.
Community-Driven Evolution
ToxiUI is not just a modification; it's a collaborative journey driven by the World of Warcraft community. As an open-source project, it thrives on the collective expertise and passion of players like you. While the pace of official development might have eased, the heart of ToxiUI beats stronger than ever through community contributions.
Tailored for Diverse Playstyles
Whether you're a damage-dealing dynamo or a healing virtuoso, ToxiUI has you covered. It offers specialized layouts for DPS and healers, optimizing your interface for the roles you excel in. No matter your preferred playstyle, ToxiUI adapts to amplify your performance.
Embrace ToxiUI
Elevate your World of Warcraft journey with ToxiUI. Seamlessly merging minimalist design, cutting-edge functionality, and immersive customization, ToxiUI stands as the ultimate UI modification for players who demand the best. Join the ranks of adventurers who have embraced ToxiUI and experience Azeroth like never before.
Required AddOns:
Recommended AddOns:
Additional supported AddOns:
Installation:
Make a backup of your WTF folder (it is recommended to install ToxiUI on a clean profile)
Install the required addons
Enter game & make sure that all of the AddOns are loaded correctly
Once you load up your character, the ToxiUI installer will pop-up
Simply follow the installers instructions very closely
If you have any problems or issues at any step, please visit our discord server for support!
Credits:
Nawuko for being the absolute best
Ryada, Wolen and others for contributing to the project staying alive
Hekili for help with coding the first version of installer framework
Releaf for those lovely icons
v0dKa for supporting heavily in the early days - real MVP
Redtuzk & his team for the inspiration
PayPal & Patreon supporters! You guys rock!
If you're having any problems or just wanna chat with us, please join our discord server