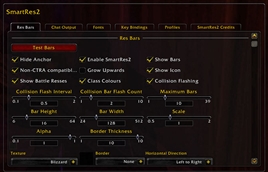 res_bars_top.jpg
Lots of customization here. And you can scroll down!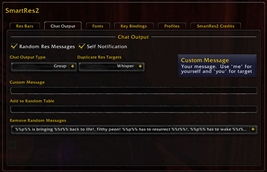 chat_output.jpg
The bottom pull down menu may look like it is full of weird characters, but that's the random chat messages. Use the pull down to remove any you do not want.
Hey, notice the wider input fields to add either a custom or random message? Now you ...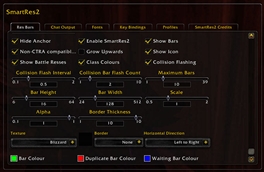 res_bars_bottom.jpg
The rest of the settings. Mostly pull down menus.

TestBars.jpg
SmartRes2 test bars showing class spells, Mass Resurrection, collision bars, and someone being resurrected before accepting the first cast