sil11_advanced.jpg
Advanced tool tip as of 1.1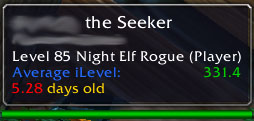 sil11_old.jpg
Someone with a old score in 1.1, age displayed as red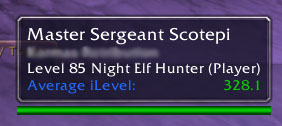 SiL_2.0_Simple.jpg
Simple tool tip as of 2.0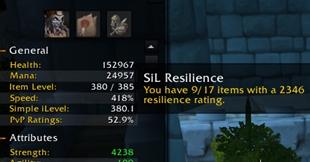 paperdoll.jpg
Paper Doll frame showing AiL and PVP Rating as of 3.0.9-beta. The UI is Aurora

groupAprox.jpg
Showing the result of /sil group where there are some people with a rough score.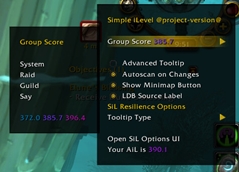 ldbGroup.jpg
Group menu as of 3.0.9-beta. The scores on the bottom are min, avg and max. If you are wondering, the UI is Aurora
pvpRating.jpg
The PVP Rating shown in the tooltip as of 3.0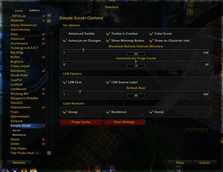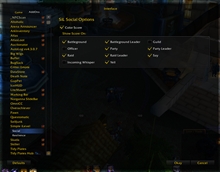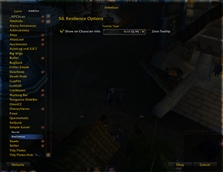 optionsResilience.jpg
3.0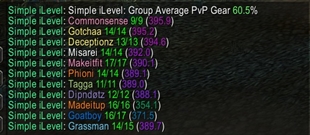 groupPVP.jpg
3.0. I know it doesn't look like its sorted to well but it gets sorted by PvP percent and then AiL. 9/9 and 14/14 are both 100%. If you pvp a lot or in smaller BGs this will be a lot more accurate.