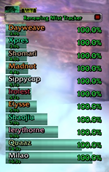 Thunder_Focused_1.01.png
This is what the status bar frame could look like after a good dose of Thunder Focus Tea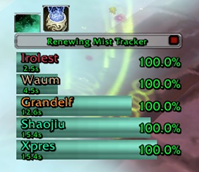 Standard_1.01.png
This is the average state of the mod during a boss encounter. It is normal to have about 6 status bars up at all times depending on where your Renewing Mist has jumped to.

Screen_Shot_2013-01-28_at_9.47.38_AM.png
I roll with the full size so I do not have a cool action shot, but this should give you a feel of this view.