Recap376Details.jpg
Recap stores data about your individual damage and healing spells separate from the Fights data.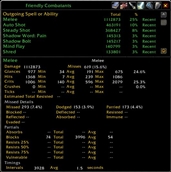 Recap376Friendly.jpg
Recap shows a panel with a total for all group members over all abilities.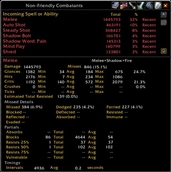 Recap376NonFriendly.jpg
Recap shows a total for all non-group combatants over all abilities.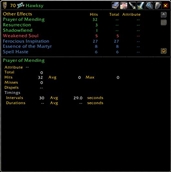 Recap376OtherDetail.jpg
Recap can show spells cast by a combatant, or affecting a combatant, other than damage and healing effects.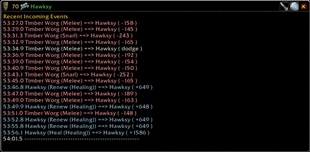 Recap376RecentIncoming.jpg
Recap can show recent incoming events for a combatant.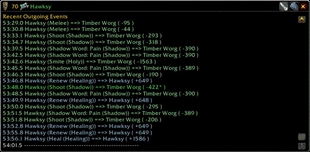 Recap376RecentOutgoing.jpg
Recap can show recent outgoing events for a combatant.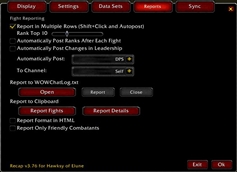 Recap376Reports.jpg
Recap has some reporting options.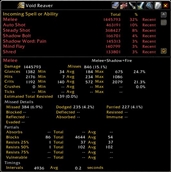 Recap376Incoming.jpg
Recap can show a summary of incoming effects that damage or heal a combatant.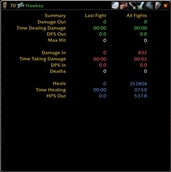 Recap376Summary.jpg
Recap shows a summary of details for a combatant.
Recap376Target.jpg
Recap can show the subtotals of damage or healing for all targets of a combatant.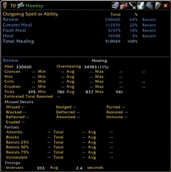 Recap376Outgoing.jpg
Recap shows outgoing abilities from a combatant that damage or heal.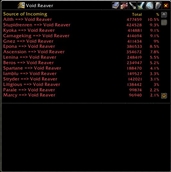 Recap376Source.jpg
Recap can show the source of all damage or healing that affects a combatant.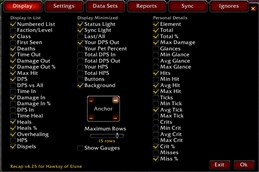 Recap425Display.jpg
Recap allows you to select which columns to see on various displays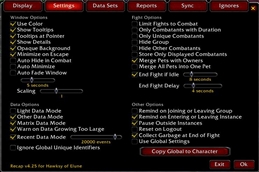 Recap425Settings.jpg
Recap has a number of settings that govern how it behaves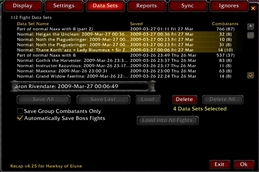 Recap425DataSets.jpg
Recap can save All Fight data, or Last Fight data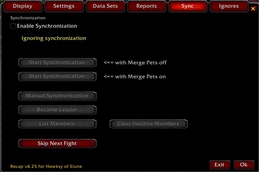 Recap425Sync.jpg
Recap can synchronize All Fights data among group members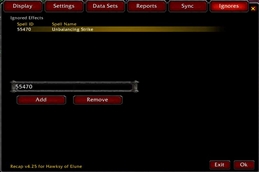 Recap425Ignores.jpg
Recap can ignore (on the All Fights panel) effects identified by their Spell ID

Recap429Fights.jpg
All fights, showing the new row of buttons at the bottom.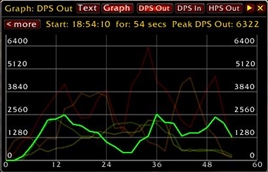 LiveDPS2.jpg
Live outgoing DPS graph. Also available, incoming DPS and outgoing HPS. All three can be viewed as live text listings rather than as graphs.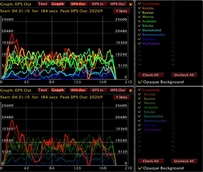 LiveDPS3.jpg
The top half shows a live DPS graph for 10 people, along with the "more" side panel allowing name selection. The bottom half shows the same graph, but with one graph line highlighted.