QuestLevelPatch will start downloading in 5 seconds...
STILL DOWNLOADING MANUALLY??
Join over 10 million players who use the CurseForge app!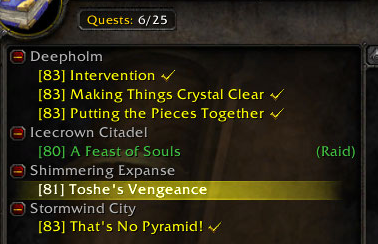 QuestLevelPatch
Description
About QuestLevelPatch
QuestLevelPatch adds the quest level in front of the quest name so that "It's a Trap!" becomes "[67] It's a Trap!"
The text is updated in the NPC dialogues, quest log and watch frame.
How you can help
Version
1.24