Professor will start downloading in 5 seconds...
STILL DOWNLOADING MANUALLY??
Join over 10 million players who use the CurseForge app!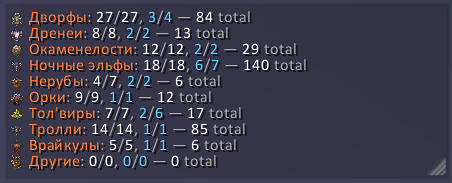 Professor
Description
About Professor
This tiny addon tracks your progress in archaeology, so you can easily find out what you're missing from "Diggerest" and "It Belongs in a Museum!" achievements.
Usage
/prof - list sumary for all races
/prof detailed RACEID - list of every artifact per race; e.g. "/prof detailed 1".