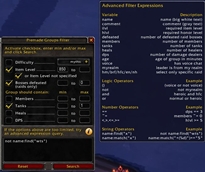 WoWScrnShot_101916_235457.jpg
Arbitrary advanced filter expressions can be created. A tooltip explains all available variables and operators.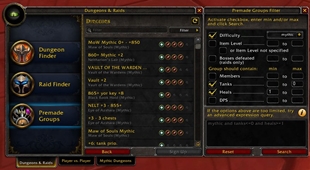 WoWScrnShot_101916_234214.jpg
Filtering for all mytic dungeons that still need a tank and already have a healer.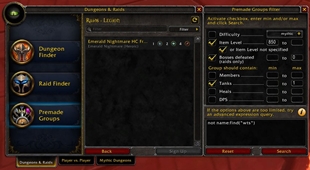 WoWScrnShot_101916_234313.jpg
Filtering a raid for groups with an item level requirement of 850 (or none specified) that have not yet killed any bosses and still need a tank. Also, the name of the group must not contain "wts"