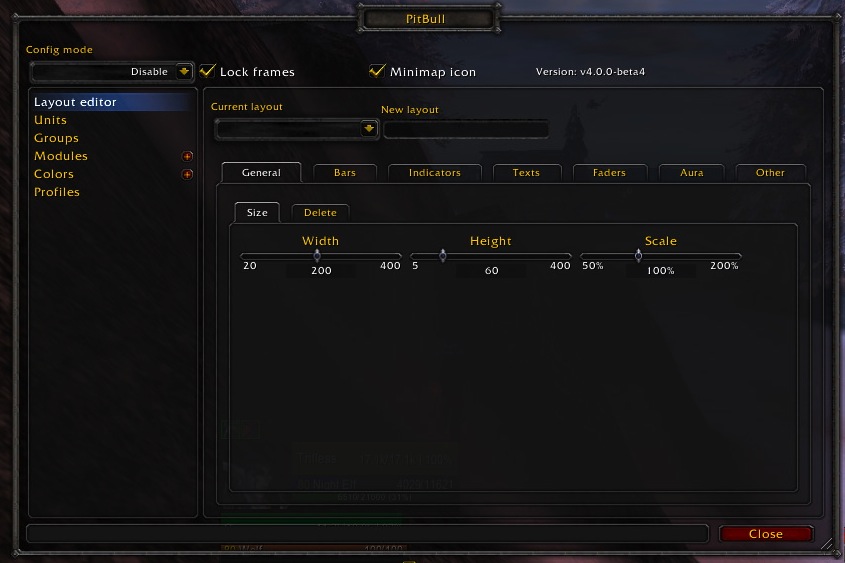 PitBull Unit Frames 4.0
Description
PitBull Unit Frames 4.0
Woof. Arf. Yip.
Getting Started:
You can help translate PitBull for your language with the localization tool.
Classic
PitBull works with WoW Classic and Wrath Classic!
Some things that are different with the Classic Era version:
Aura duration is not available from the API, so PitBull uses LibClassicDurations to show them. The duration can be inaccurate if it's affected by rank or talents.
Cast info is only available for your spells from the API. PitBull uses LibClassicCasterino to show cast bars for other units, but this can be inaccurate since there is a lot of guess-work involved.