ring.jpg
Point in the general direction of an ability and release the ring binding to perform that ability.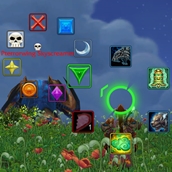 nest.jpg
Point at a ring slice and use your scroll wheel to rotate the nested ring.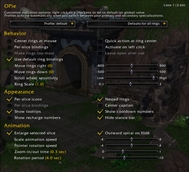 options.jpg
Use /opie to open the options configuration panel.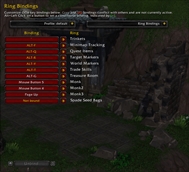 bindings.jpg
Use /opie to open the bindings configuration panel.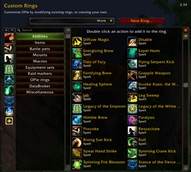 newslice.jpg
OPie lets you put a wide variety of slices into rings, including:
Your abilities
Any usable items in your inventory or bags
Your /macro-created macros
Other macros
Mounts
macro.jpg
Create longer, more awesome macros within OPie.