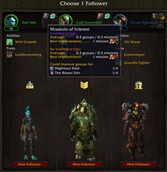 inn.jpg
Master Plan can tell you how likely your potential recruits are to be useful in Missions of Interest.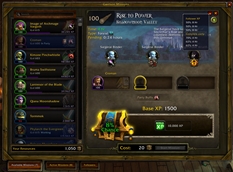 lfg-eye.jpg
Master Plan can suggest parties to maximize mission success chance or expected follower XP gain.
If you've already selected some followers, it can also fill the remaining slots for you.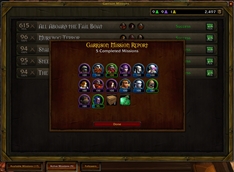 completed-loot.jpg
If you complete missions within Master Plan, it shows you a concise summary of all loot and XP gained during the missions.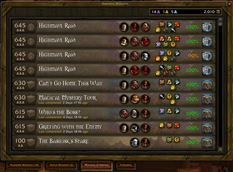 missions-of-interest.jpg
Master Plan can show you how many threats you can counter on certain high-reward missions, ignoring follower levels and item levels, which allows you to figure out whose upgrades you need to prioritise.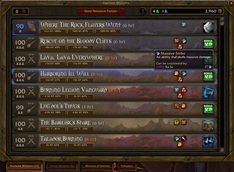 avail.jpg
The Missions tab is split into separate Active Missions/Available Missions tabs, navigation buttons for which are always visible.
The Active Missions list displays the number of followers required for the mission, the mission threats, and bonu...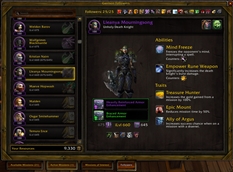 follower-items.jpg
Upgrade your followers' gear, or use trait/ability-modifying items, without having to search through your bags.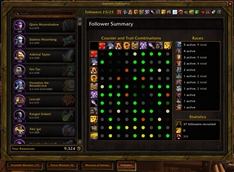 follower-summary.jpg
Right-click on the Followers tab in the Garrison Missions window to view a summary of your followers.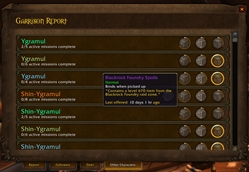 alts.jpg
Garrison Report also presents a summary of your other characters' active missions, garrison cache, and raid cache mission cooldowns.