LFG has now provided a particular version with an extremely tricky packing method for quest only grouping addon. If you only need quest grouping, try LookingForGroup Auto Grouping Only
I have decided to replace the entire PVEFrame UI with LFG since a lot of people complain about opening the addon UI being too annoying. If you want to use the original one, disable the LFG PVP addon in your addon list.
关于集合石避雷针的问题,请安装cnbnpoints插件来任意伪造随身集合石数据。
GRATS LFG for reaching 1M downloads! Thank you for all your support!
Please install the LookingForGroup Raider.IO addon if you would like to use Raider.IO. NO NEED INSTALL Raider.IO AddOn any more.
LookingForGroup now only allows group-invitations from friends and guildmates due to malicious exploits of RMT by default. You can disable this feature by disabling "friend" toggle in spam filter-invite.
---
LFG AUTO
Unlike WQT, this addon monitors friendly nameplates instead of events. So you must enable friendly nameplates to make this feature work.
Players who get invited must be in combat and not in the taxi.
The feature won't work in resting areas, and you must be the leader of your LFG group.
If you find this feature still spams, please submit a ticket to me as soon as possible.
---
New WQ mode of LFG AddOn (This new mode designed to anti-hop and no-spamming. It is nearly impossible to hop our WQ groups)
---
LFG is an LFG AddOn to replace the entire blizzard's LFG UI.
It is designed to write by coroutines instead of events.
---
QQ群659993107
QQ2群793547807
---
Why should I use LFG AddOn?
Just like why people are using 3rd-party raid frame addons like heal bots, grid, grid2, etc. because Blizzard's UI is lack of customization. A lot of things just can't be done within the framework of premade groups. You have to replace the entire Blizzard's UI with your one if you want full customization.
A lot of different types of add-ons are doing the same thing. For example, Cross Realm Assist was a cross-realm addon, but in fact, it is an LFG addon with its UI. Server hop and WQGF were doing the same thing from the program logic perspective. Even Badboy as a chat filter addon would filter LFG spamming. The idea behind BlockChinese could be used for premade groups as well. There is no point for people to install so many different add-ons for doing the same thing. These features should share the same code base and work together.
Premade filter's dead and Chinese Netease Meeting Stone AddOn's spamming with disgusting titles, and descriptions in LFG were why I started this project. I don't like these disgusting titles. I believe this is also why blizzard restricts C_LFGList APIs further in BFA, not because of the idea of WQGF.
DO NOT DISABLE LFG HOOK AND LFG EVENT ADD-ONS IF YOU DON'T KNOW WHAT HOOKS AND EVENTS IN WOW ARE. DON'T DISABLE LFG AUTO TOO. These three add-ons should NOT be disabled.
/lfg or left-click LFG minimap button to open LFG config dialog
Realm Whitelist (Block Realms to avoid high ping)
---
HOW TO USE LFG TO CREATE A GROUP?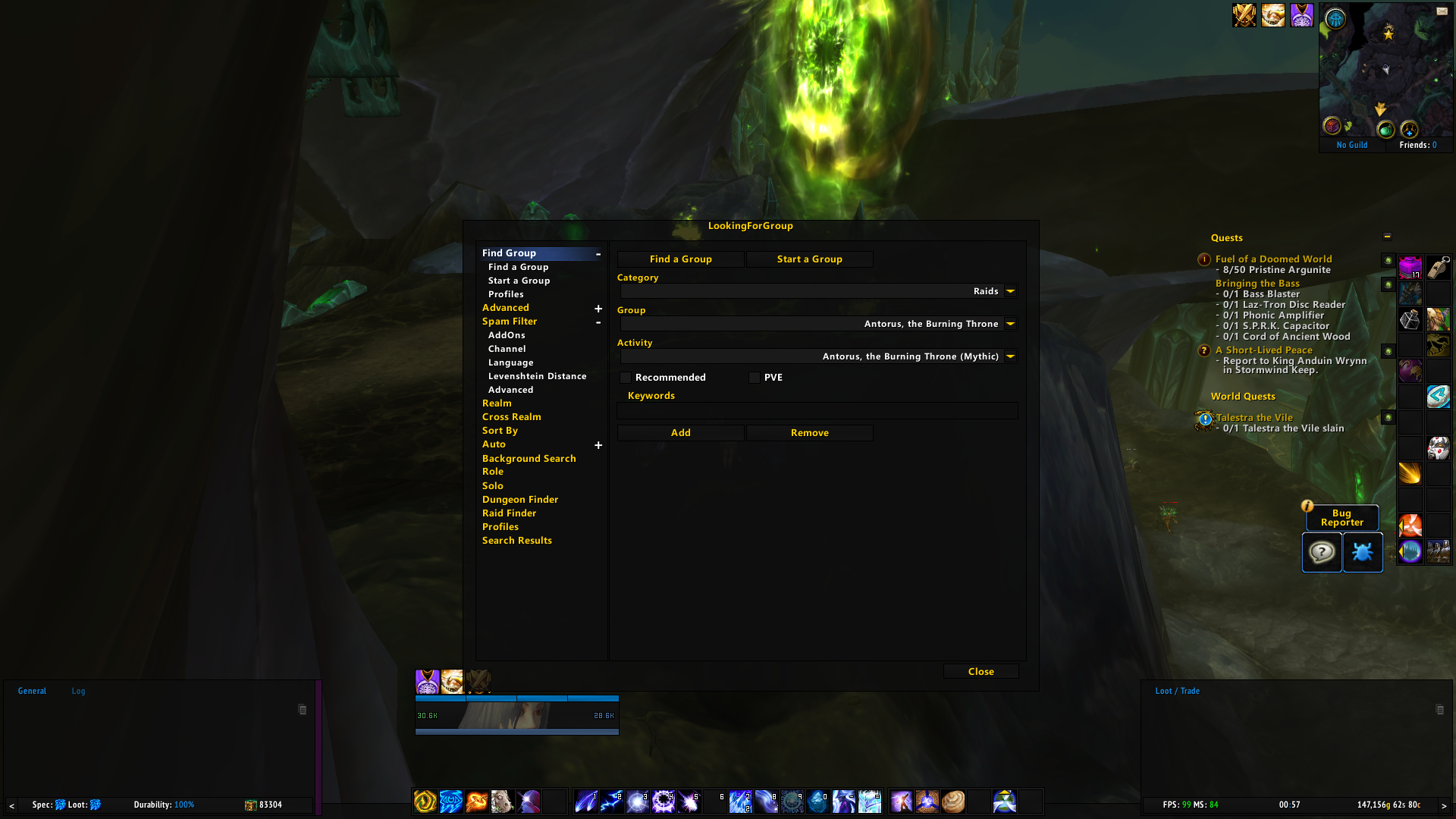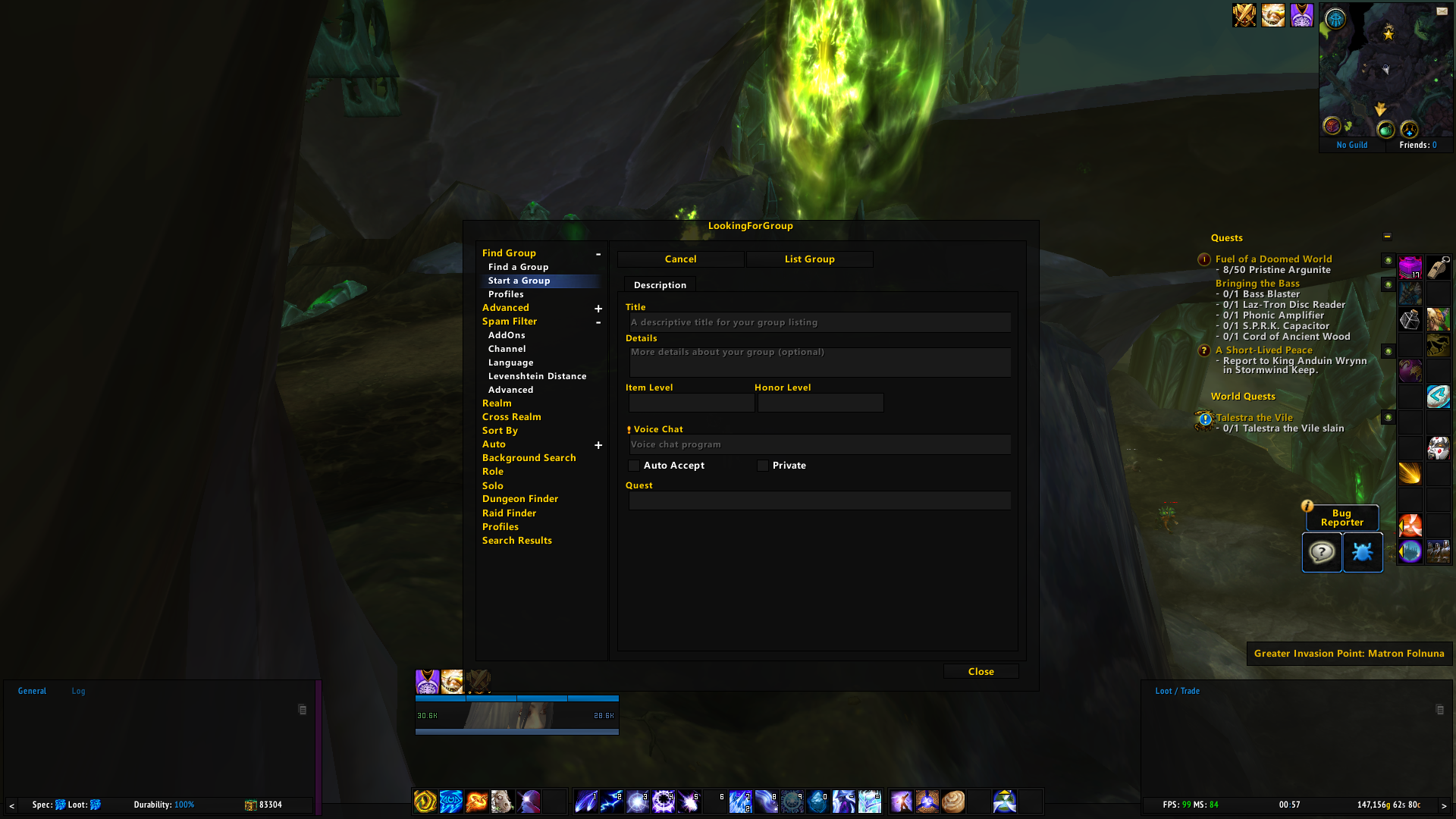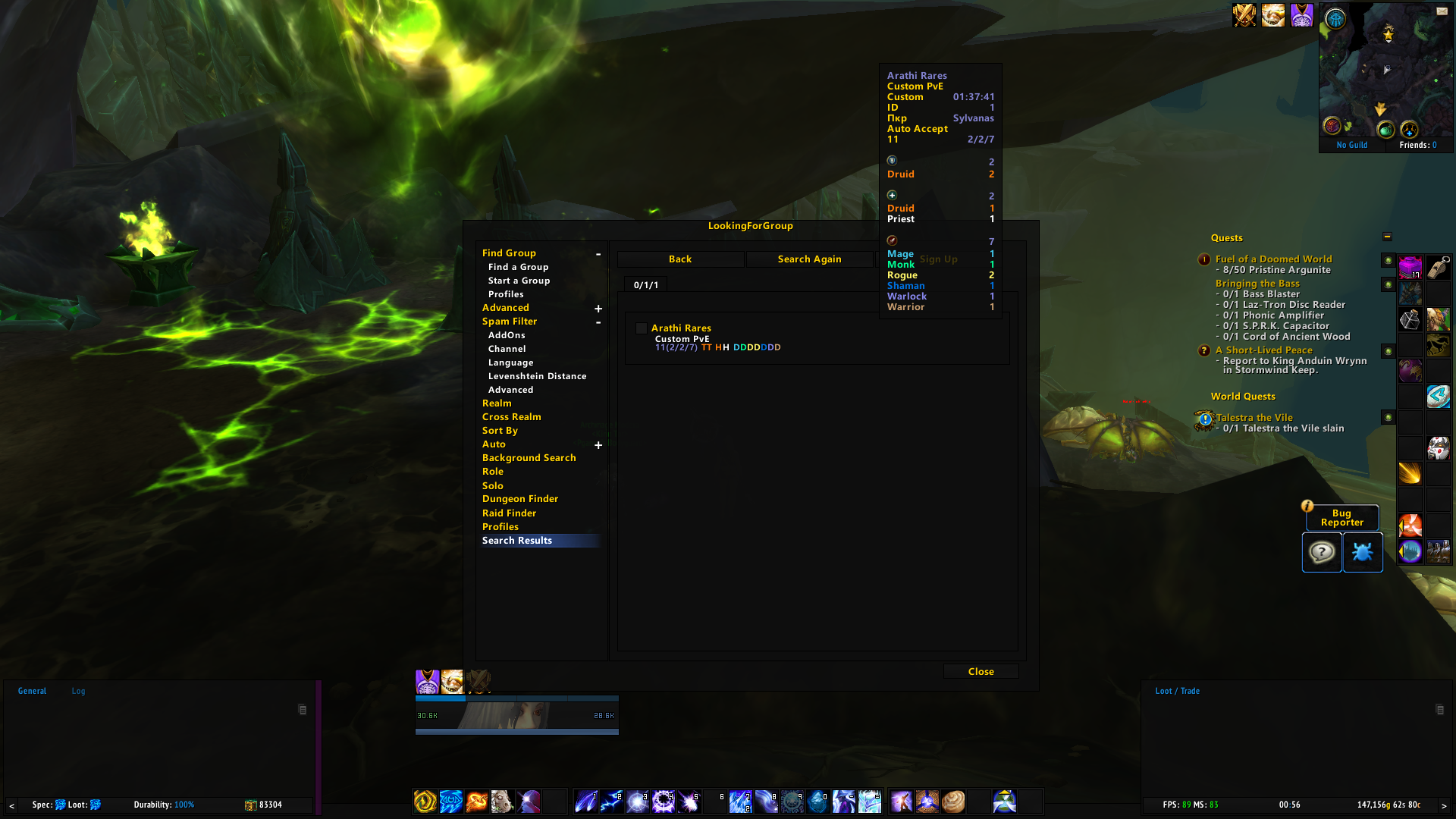 ---
Random Hop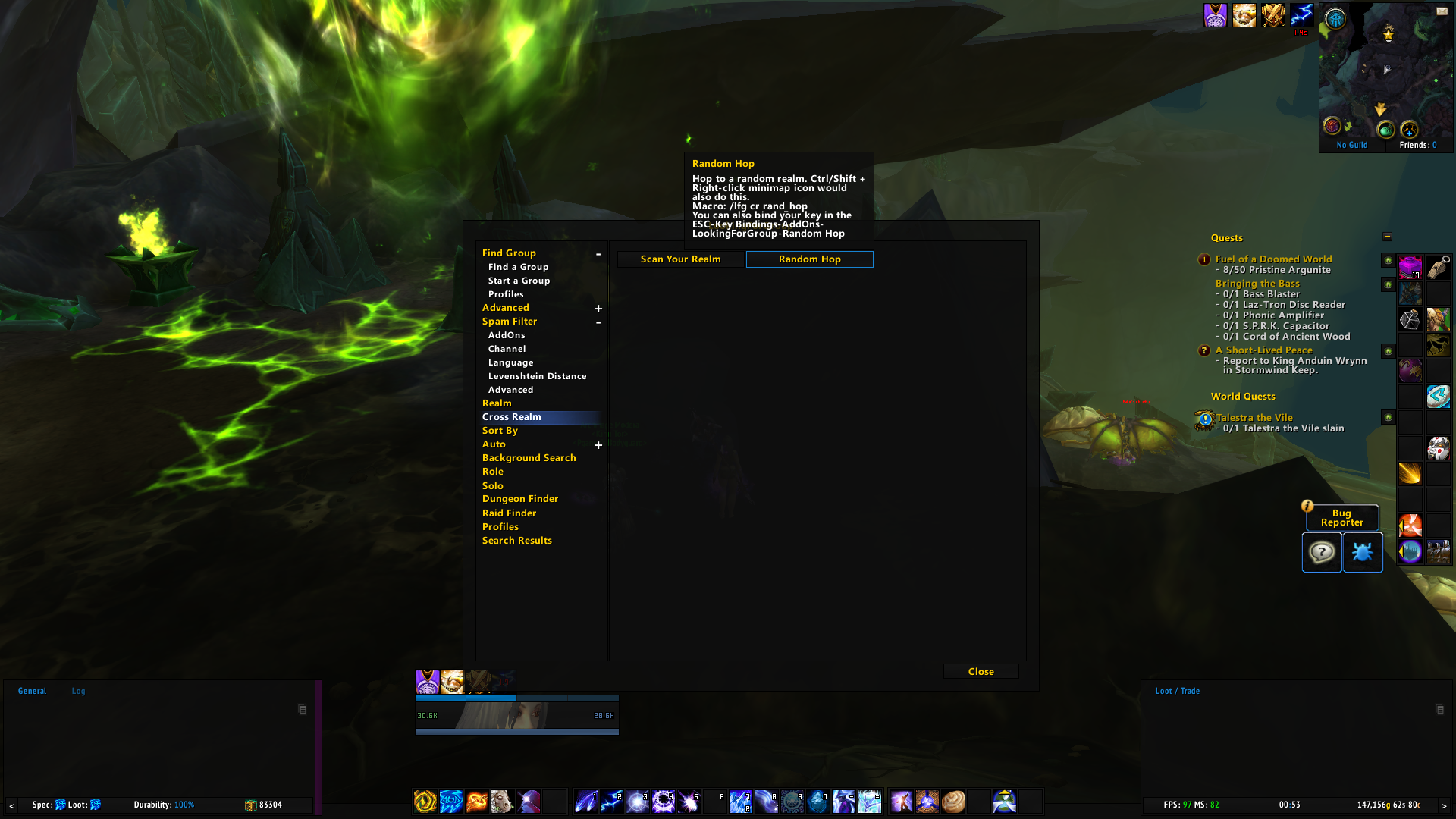 ---
Remove other AddOns noises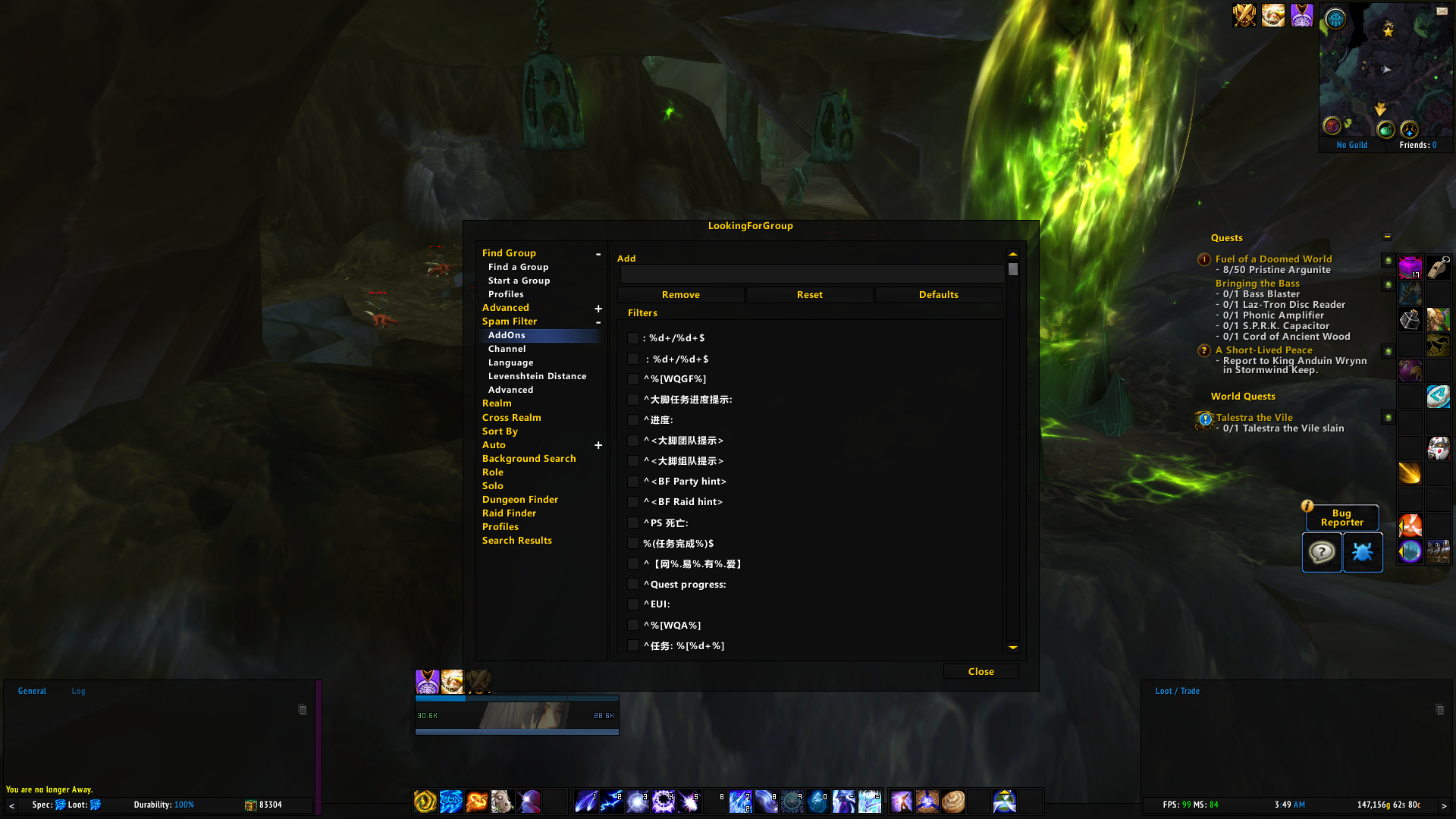 ---
Spam Filter
---
Invasion Point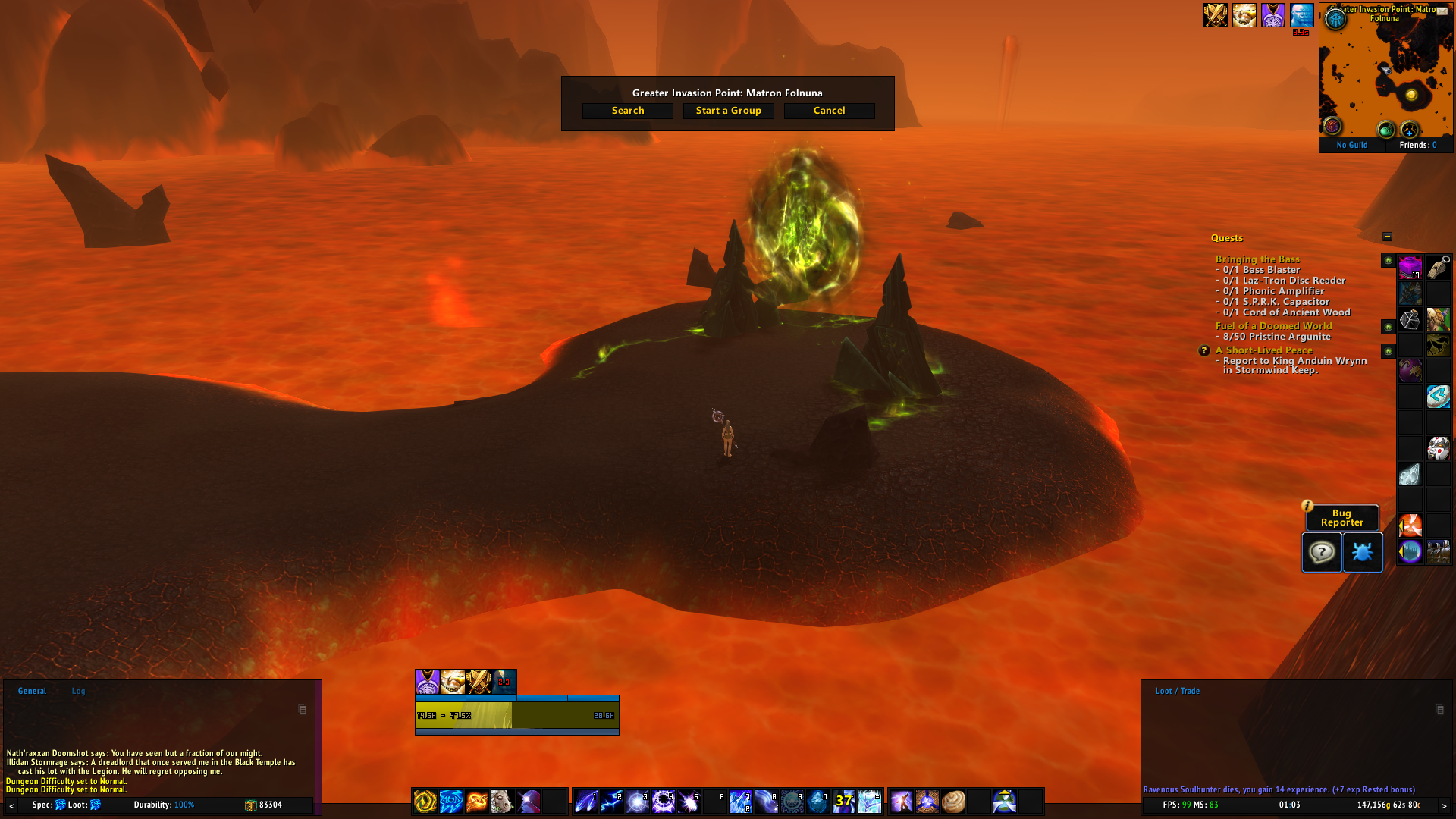 ---
Just disable sub-add-on in your addon list if you don't want the particular feature of LFG. For example, you don't want to use LFG for the quest, disable LookingForGroup Quest AddOn in your AddOn list.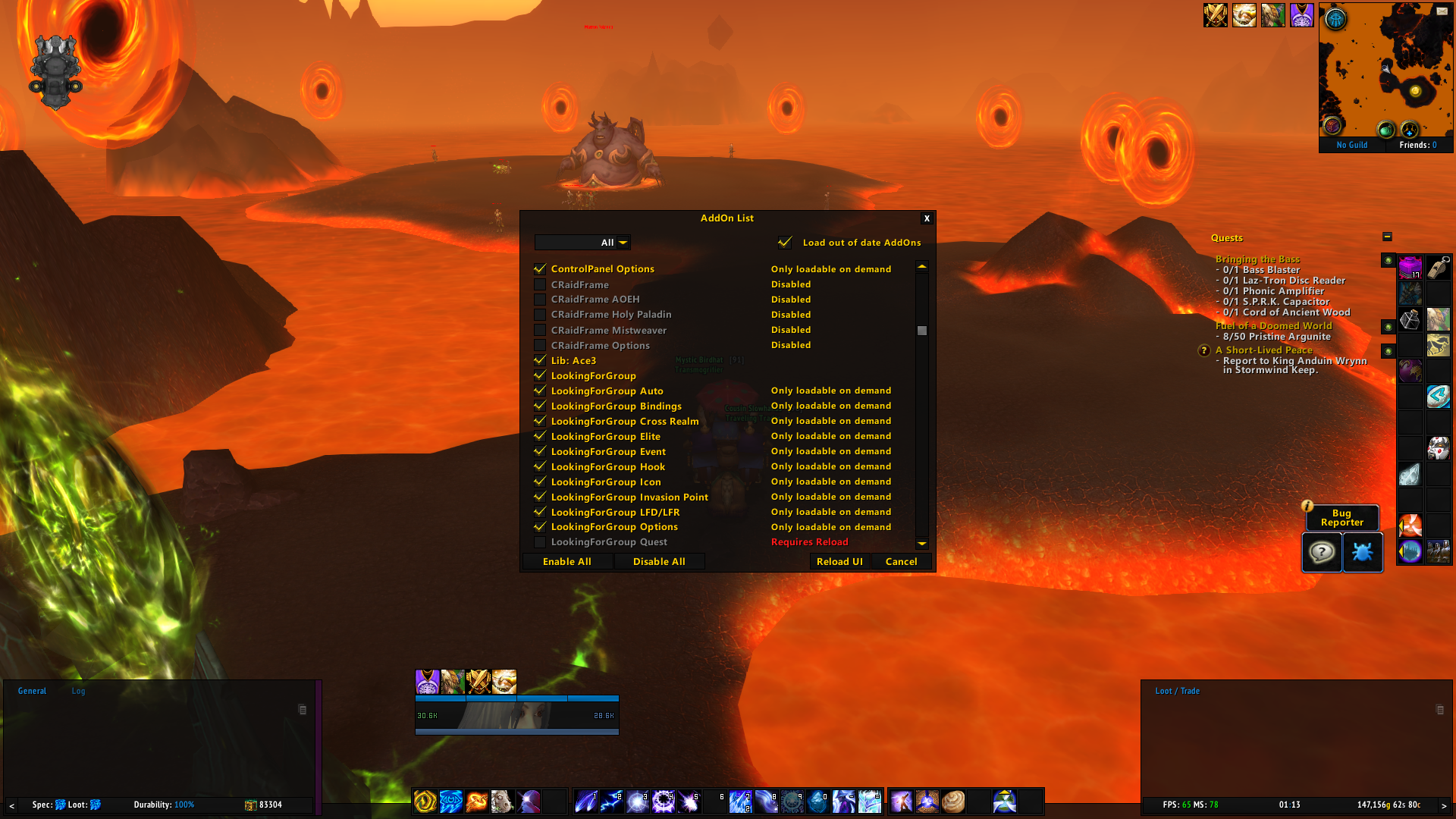 Do not worry about the resource usage of this AddOn. The sub-add-ons are all Load On Demand which means they won't load unless you use those features.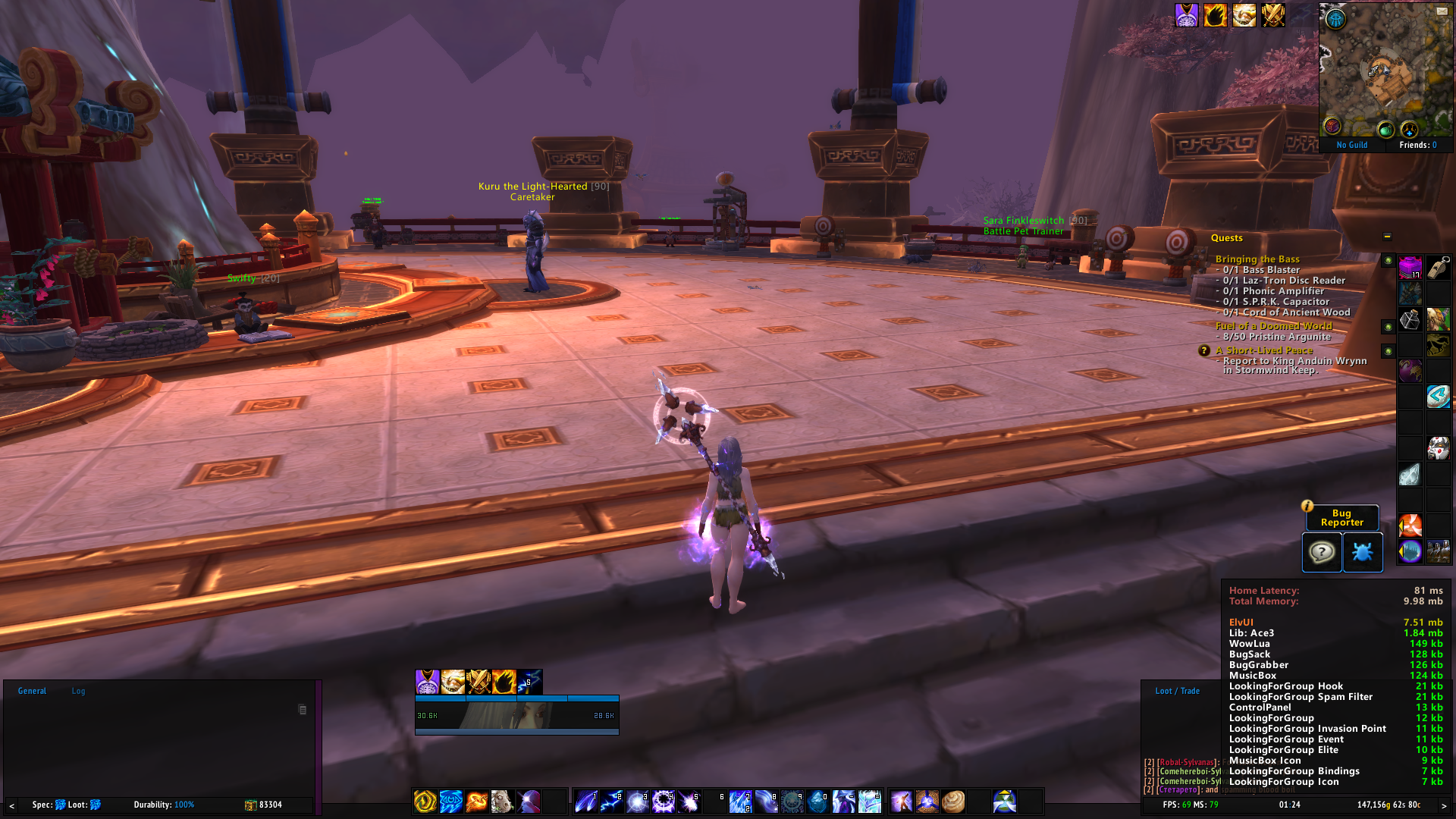 ---
Common Q/A:
1. How to disable the LFG minimap icon? Just disable the LFG Icon addon in your addon list.
2. How to disable quest popping up automatically?
Or leave quest range, and LFG will close the pop-up.
3. Where is my title bar in the premade groups UI?
Since BFA, we have to break blizzard's UI to make this functional.
Well. LFG is designed to replace blizzard's premade groups entirely just like custom raid frame add-ons (like the grid, grid2, Healbot) did towards blizzard's compact raid addon. We can do little customization towards Blizzard's UI unless we write our own "UI." Instead, use LFG to create/search groups instead of Blizzard's UI since it sucks.
LFG does not have a "working" UI. The entire UI is all based on AceConfigdialog-3.0 with some dialog control widgets. It won't cost many resources on UI, unlike a lot of premade group add-ons do.
---
Thank YOU BLIZZARD FOR BREAKING SPAMMING FILTER ADD-ONS IN LFG LOL. What a joke
You can't filter spamming based on title and description anymore.