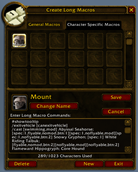 LongMacroFrame.png
The UI for editing Long Macros.
To open it, type /longmacro, /LM, or /L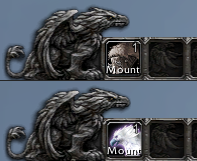 ActionBar.png
The resulting Long Macro changes state as expected, updating its icon and tooltip in your action bars.

Prompt.png
When dragging a Long Macro to your action bars for the first time, the addon will create a matching Blizzard Macro for you.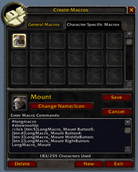 MacroFrame.png
A peek at the text in the Blizzard Macro this addon created.
Its icon and tooltip will update automatically.