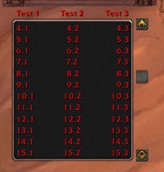 WoWScrnShot_101608_181133.jpg
This screenshot is an early prototype around v0.3beta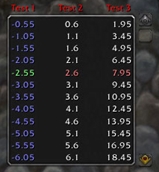 WoWScrnShot_101608_214316.jpg
cell, column, and row coloring. can't see the columns sorting... but they do.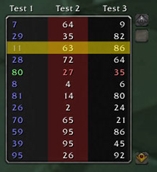 WoWScrnShot_101708_231808.jpg
added column bg color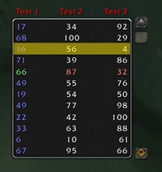 WoWScrnShot_101708_002554.jpg
now with row highlighting!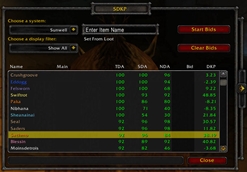 WoWScrnShot_110808_030621.jpg
lib-st in action!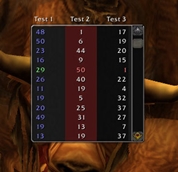 WoWScrnShot_110808_030637.jpg
default testing frame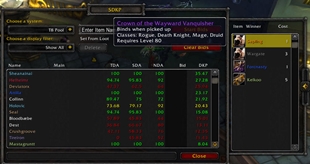 WoWScrnShot_060409_195847.jpg
Two lib-st tables used in this mod.
One is set up to show item icons and hover-over tooltips.