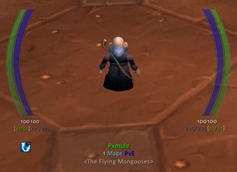 icehud.jpg
Basic IceHUD layout
icehud_clean_priest.jpg
A shot of IceHUD using the Clean Curves bar preset.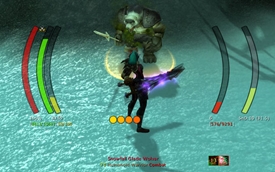 icehud_rogue_clean.jpg
An example of a rogue with Clean Curves bars and combo points.
icehud_rogue_fangs.jpg
The Fang Runes bar texture shows how flexible the addon is for bar styles that are "out of the ordinary."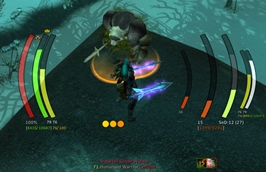 icehud_rogue_fully_loaded.jpg
This is an example of how many different bars you can enable and monitor at once. This shot shows Player, Target, Slice N Dice, focus, threat, combo points, target info, and target of target bars using the Clean Curves preset.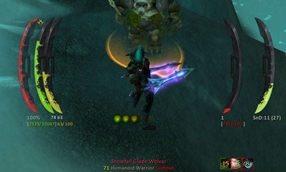 icehud_rogue_glaives.jpg
A just-for-fun blood glaives texture that was submitted by a user.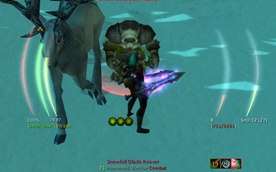 icehud_rogue_glow.jpg
Using the "additive" blend mode can get some pretty neat effects, especially in bright environments. Here's a shot of the Glow Arc bars using additive blends.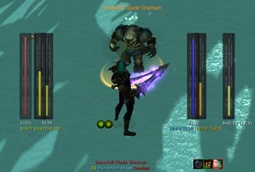 icehud_rogue_rivetbars.jpg
Here's the Rivet Bar preset showing a set of vertical bars instead of the other curved ones.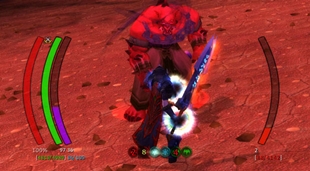 icehud_runes.jpg
This is a shot of the Runes module (with OmniCC enabled) for Death Knights.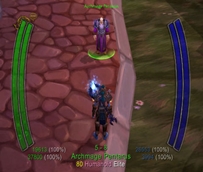 Icehud_Metahud.jpg
An example of configuring IceHUD to look just like DHUD/MetaHUD.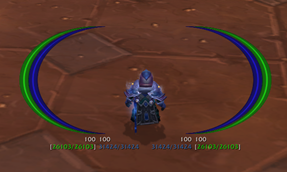 icehud_archud.png
An example of the ArcHUD skin.