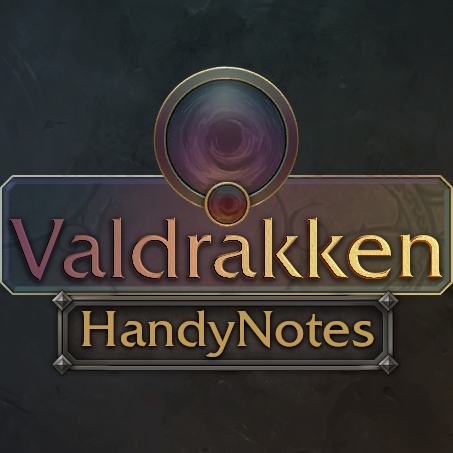 Handynotes_Valdrakken
Description
Addon intended for Dragonflight Beta, this is a HandyNotes plugin for the main city Valdrakken. There may be lua errors as Dragonflight's interface is a WIP. Everything in beta is subject to change.
Requires HandyNotes addon to work.
Currently this displays the locations of various services in the city, vendor locations, and profession trainers. Vistas/buildings for RP locations are also included, however are turned off by default and will need to be turned on from the HandyNotes Menu.
Includes 4 different styles of icon - Circle, Outline, None, and Square - as well as variant icons for the Dragonflight Profession changes.
You may need to manually put this in your beta folder:
World of Warcraft\_beta_\Interface\AddOns<br /><br />A link to my discord for addon projects and other things can be found <a href="https://discord.gg/tA4rrmjPp8">here</a>.