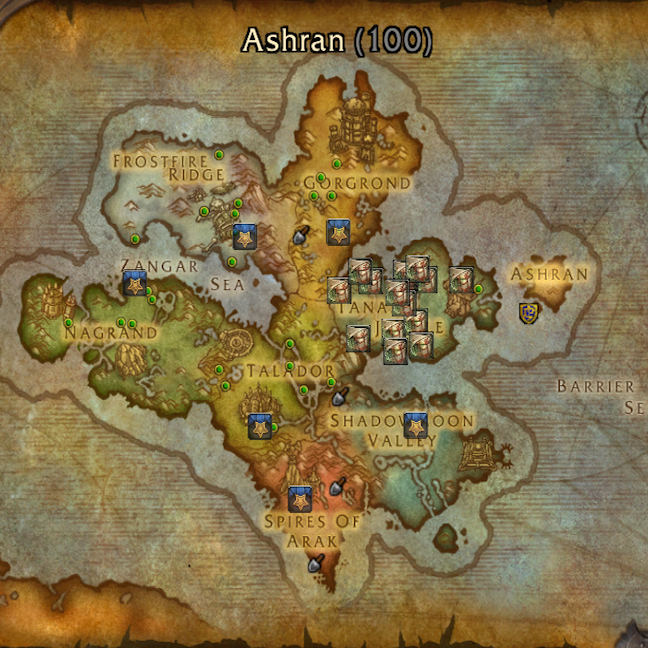 HandyNotes_PetDailies
Description
HandyNotes - PetDailies
This add-on puts icons on the mini-map and world map for pet battle dailies and achievements that you haven't completed. If you use TomTom you can add waypoints for the icons.
Added options for Shadowlands and Dragon Isles Achievements
Old content plus 3 dungeons and Sternfathom's journal in Azsuna are included
Tamers with coin rewards are not shown by default but can be shown with the menu options Interface/Addons/HandyNotes/Plugins/Battle Pet Dailies
Incomplete tamers for the achievement, An Awfully Big Adventure, can be shown
Incomplete tamers for Family Fighter and Anomalous Animals of Argus can be shown.
Incomplete pet battles for Abhorrent Adversaries can be shown and incomplete tamers for any of the parts of Family Exorcist
Incomplete tamers for achievements on Kul'Tiras, Zandalar, Nazjatar, and Mechagon can be shown

This plugin is best seen with Pet Battles turned off on your World Map. (click the magnifying glass and toggle off Pet Battles)
Requires HandyNotes to work.