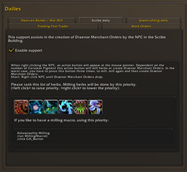 scribe_config.png
Ranks herbs by milling priority.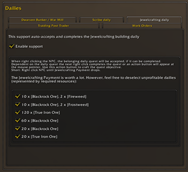 jc_config.png
Select jewelcrafting dailies which should be handled.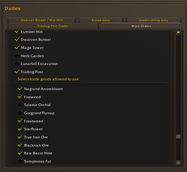 workorders_config.png
Select enable [Complete All] for each building and/or trade good.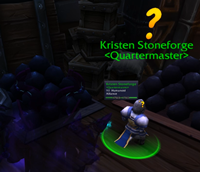 armory.png
Two clicks to complete Dwarven Bunker / War Mill daily.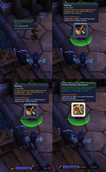 scribe_daily.png
Right click NPC until Draenor Merchant Orders drop.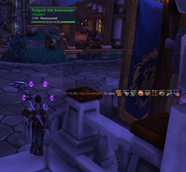 tradingpost_trader.png
Mouseover trader from a distance to know what's on sale today.
jc_daily.png
Right click NPC until Jewelcrafting Payment drops.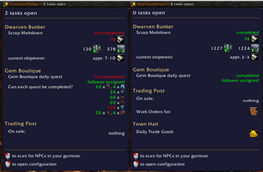 data_broker.png
Have you completed your daily tasks? Do you have enough resources to complete it?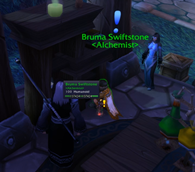 alchemy_daily.png
One right click to receive potions from the alchemy building daily.