Favorite Contacts will start downloading in 5 seconds...
STILL DOWNLOADING MANUALLY??
Join over 10 million players who use the CurseForge app!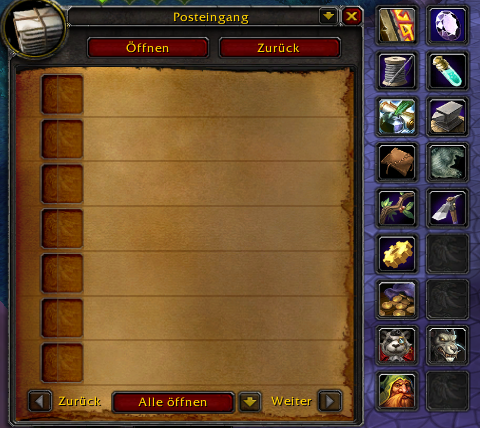 Favorite Contacts
Description
Favorite Contacts
Favorite Contacts adds more buttons to your mailbox to easily access your favorite contacts. If you click a contact button, the recipient of the new mail is directly set to the contact name.
You can add a new contact to your favorite list just by double-clicking on a free slot or by using the context menu. The favorite contact contains the contact name and a user specified icon. To delete an existing favorite contact, drag it to a free space. You can delete or change existing contacts also via the context menu. It's possible to change the position of a favorite contact with drag and drop.
All addon settings and contacts are shared between all characters of the current realm.
Have you found any bug or do you have some suggestions? Please let me know on GitHub or curseforge. You can also help me to localize the addon into your language.