ErrorMonster will start downloading in 5 seconds...
STILL DOWNLOADING MANUALLY??
Join over 10 million players who use the CurseForge app!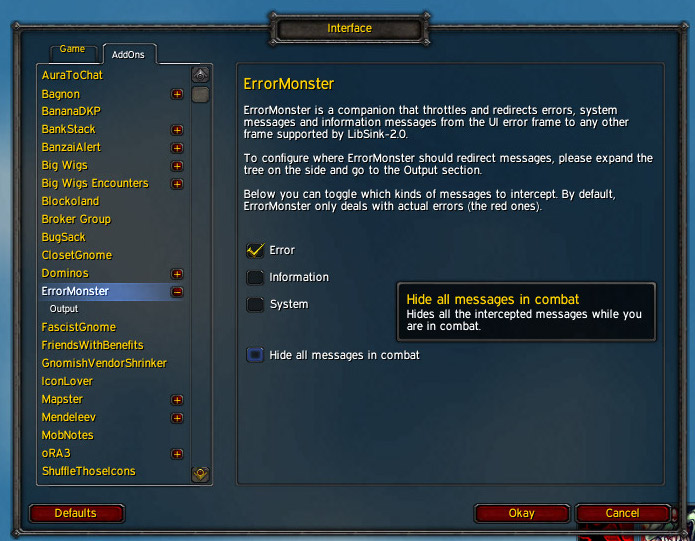 ErrorMonster
Description

Please support my work on Patreon/GitHub
A companion that throttles and redirects character errors, system messages and information messages from the UI error frame to many other outputs.
Features
Select your desired output (SCT, MSBT, BigWigs, chat, etc)
Block entirely in combat
Throttle specific types (Error, Info, System)
ErrorMonster is open source and development is done on GitHub. You can contribute code, localization, and report issues there: https://github.com/funkydude/ErrorMonster