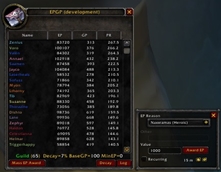 EPGP_Mass_EP_Award.jpg
The Mass EP Award sideframe.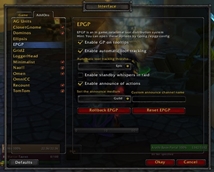 EPGP_Options.jpg
The EPGP Options panel under Interface Options -> Addons.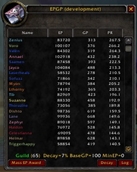 EPGP_Standings.jpg
The EPGP Standings Panel. This is the main UI, which you can bring up by typing /epgp or hitting 'J' on your keyboard (and you didn't have 'J' bound to anything else).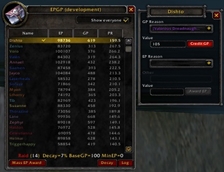 EPGP_Member_Management.jpg
EPGP Member Management sideframe.