EPGP-Classic will start downloading in 5 seconds...
STILL DOWNLOADING MANUALLY??
Join over 10 million players who use the CurseForge app!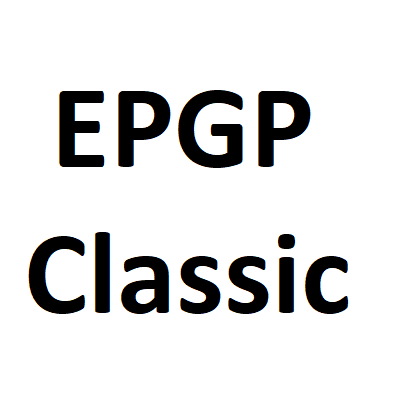 EPGP-Classic
Description
BLZ will shutdown the CN servers. I will not try other regions, and I will not update these addons anymore. Goodbye! May the wind guide your path!
玻璃渣即将关闭中国地区服务器。我不会转战其它地区,也不会在更新插件。再会了,愿风指引你的道路!
=========================================
EPGP-Classic can work on WOW Classic.
Relationship with "epgp (dkp reloaded)"
This project is a fork of the EPGP Next addon, which was a fork of epgp (dkp reloaded) and NOT working on WOW Classic. Special thanks to all the previous authors who got us this far. Uninstall (delete) or disable ANY other EPGP addons before using this one.
EP/GP system
EPGP is an Effort/Gear reward system and addon for World of Warcraft. The addon can work completely in game, storing the data in your guild's officer notes. More details here: EPGPWeb.
Main functions
From epgp (dkp reloaded):
GUI (/epgp)
EP/GP management (sort, decay, EP/GP award, mass EP award)
Standby list (whisper)
Gear points (GP)
Automatically loot tracking
Operation anouncement
Log, export/import
New added:
Enhancement on member list view.
Enhancement on whisper. More options offered in interface->EPGP.
Gear points (GP) scale and equation setting GUI.
Loot tracking and distribution module.
Issues
Use internal issue page or GitHub page: https://github.com/jpxthu/EPGP-Classic/issues
Resources
Translations
You can help localization. Most translations uploaded by me were copied from original EPGP. Correct them if you find any errors. For the words on UI, make them shorter if you can. Also welcome to correct my poor English. If you are proficient in one of these languages, you can contact me to be a member of this addon project, so that you can review and approve translation:
German, Spanish, Latin American Spanish, French, Italian, Korean, Brazilian Portuguese, Russian, Traditional Chinese.
Contribute
You can report bug, request new function, discuss on GitHub issus page: https://github.com/jpxthu/EPGP-Classic/issues.