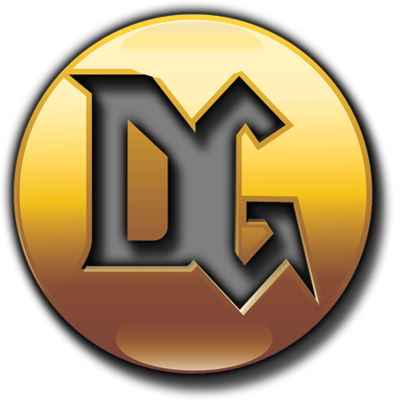 Dugi Questing Essential
Description
Dugi Questing Essential is an All-In-One addon for anything to do with questing & leveling.
Brought to you by Dugi Guides™ makers of the best WoW leveling guides
Every option in the list below can be disable easily from the config menu.
Right click on the Dugi Icon for config menu
Type /dugi for a list of commands.
NEW Track Quest POIs - Displays quest area highlight with POIs for WoW Classic
NEW Track Quest Spawns - Display quest spawns dots similar to Questie and Classic Codex for WoW Classic
NEW Nameplates - Display objective nameplates above relevant NPCs
GPS style "Search Location" - You can use this to search for locations in WoW by name and get a result of clickable waypoint for the location name.
Gear Advisor Feature - Using gear scoring algorithm it will automatically suggest / equip best in slot item from your bag and quest reward suggestion. (see screenshots)
- Works automatically no setup required.
- Weight Stats used for calculation is the same as AskMrRobot to ensure the best gear suggestion.
- Green Arrow to suggest which item is an upgrade in quest reward panel (Similar to Pawn)
- Green Arrow will also appear during loot roll, dungeon journal, vendors.
- Customizable Hit and Expertise cap.
World Map Tracking feature - Option is available in Settings > Maps category. Add icons in the world map when you use your minimap tracking. Video: http:youtu.be/050vaRzMJ6o
Find Nearest feature - Accessible from the Minimap tracking button to find the closest NPC from your current position. Video: http:youtu.be/050vaRzMJ6o
Watch Frame Border - A set of cool borders available for the Watch Frame (Objective Tracker), the border will also play a *flash* animation when you complete a quest.
Quest Complete Sound - Play a sound whenever you complete a quest, a set of voice sound available for all races and genders.
Map Preview - A slick Minimap will fade in and fade out showing your the quest location. This will work automatically when you interact with the quest POI on your Objective Tracker.
Waypoint System with Taxi Feature - Works similar to TomTom, clicking the Quest POI in your Objective Tracker will automatically place a waypoint for the quest. The waypoint arrow will turn green if you enter the selected quest area. You can also create your waypoint by CTRL + Right Click on your map and you can also link them together by holding SHIFT + Right Click on your map.
Taxi feature will automatically create the fastest possible route using flight master, teleport spells, portals, boats zeppelins and available items. Video http:youtu.be/CPx5RsqJh2M
Map Coordinates - Your standard map coordinates system which will appear at the bottom of your World Map and Minimized Map.
Remove Map Fog - Reveal all unexplored area, but you can still tell which area is unexplored from the slight dark overlay, similar to Mapster.
Auto Quest Accept - Lightning fast quest accept and turn in, hold Shift while talking to a NPC to temporarily disable it.
Auto Sell Grey Items - Sell all the junk that you picked up while questing automatically and display the total profit.
Auto Quest Item Loot - Loot quest item automatically without picking up other junks.
Floating Quest Item Button - Don't you hate clicking the quest item on the Objective Tracker because its in an awkward position? The floating quest item can be moved anywhere on your screen and the button will appear if a quest item is available when you click on the Quest POI in Objective Tracker.