DragonBinds will start downloading in 5 seconds...
STILL DOWNLOADING MANUALLY??
Join over 10 million players who use the CurseForge app!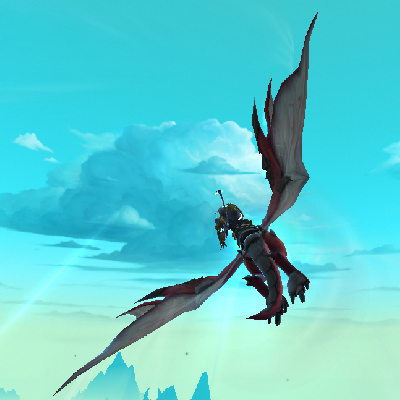 DragonBinds
Description
DragonBinds will allow you to change your movement keys (Strafe/Forward/Backward) to movement keys that can be used while flying your dragon (Turn/Pitch).
The goal is to emulate other flying games controls, and free the use of your mouse to look around you with the camera.
This add-on work well with a Pitch sensitivity of 5, you can change your pitch sensitivity with this command : "/console dragonRidingPitchSensitivity X" (X = 1 to 10)
You need to bind a key to toggle in & out "Dragon Mode". This can be done in the keybinds panel of your game option menu.
More features will come, mainly two :
Autodetection mode, that will detect if you're flying and adjust control keys accordingly
Pitch angle HUD which will allow you to display an overlay of pitch angles.
I'm in the process of editing the description as well as doing a video and screenshots demonstrating the add-on usage.
This project is highly inspired by RETabBinder. If you have knowledge about WoW Add-on making, don't hesitate to contact me i can use some help for the most advanced features i'd like to add.
Known issues (please read)
Work only with the strafe keys for the moment, i plan the add-on to be more flexible about that but i need to gather add-on dev knowledge first (or a dev ! :D)
You need to only have one bind for each of the movement action, if you got two binds (eg. W & Up for "Forward) the add-on will not update your binds correctly (only once every 4 toggle)
You need to have a "Backward" bind, this is mainly for PvPers, i'm sure lots of you have "S" bound to another key :)