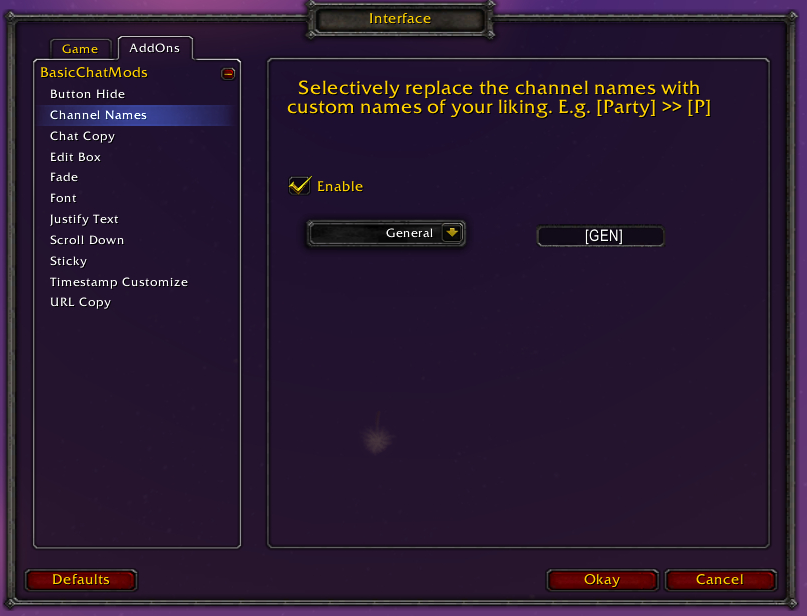 BasicChatMods
Description

Please support my work on Patreon/GitHub
By default BCM will allow you to drag your chat frames to the very edge of the screen, the remaining customization is done in BCM's modules which can be enabled or disabled at will.
Configure
Type /bcm to configure BasicChatMods, a basic and modular approach to chat customization.
Combat Log Timestamps
Currently provided by Blizzard, right-click combat log tab > Settings > Formatting > Show Timestamp. Repeat this for every combat log, e.g. "My Actions", "What happened to me?".
BasicChatMods is open source and development is done on GitHub. You can contribute code, localization, and report issues there: https://github.com/funkydude/BasicChatMods