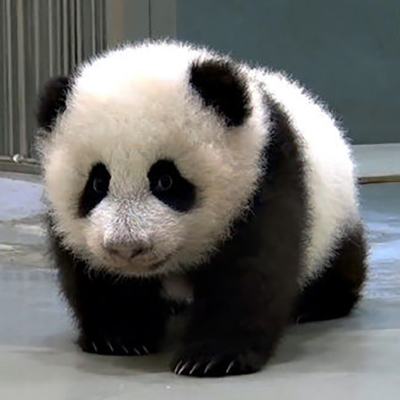 alaTradeSkill
Description
An enhanced tradeskill and craft frame. Support almost all auction addons: alaTrade, Auctionator, AuctionDB(aka AHDB), Auctioneer, AuctionFaster, AuctionMaster, aux-addon, tdAuction, TradeSkillMaster(aka TSM), Auctipus.
Including features: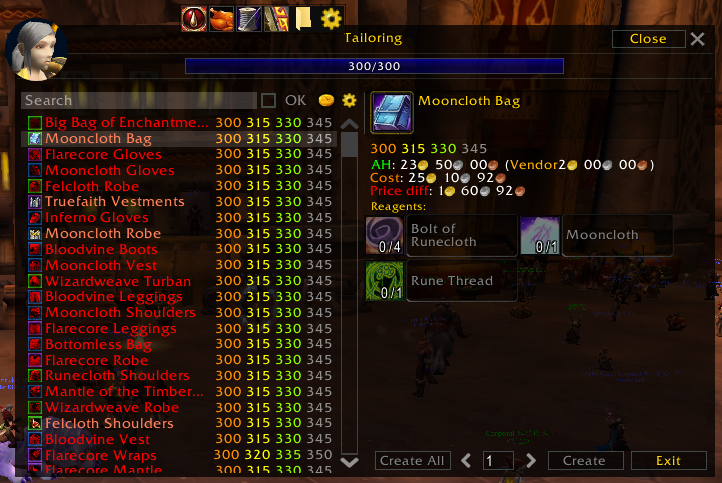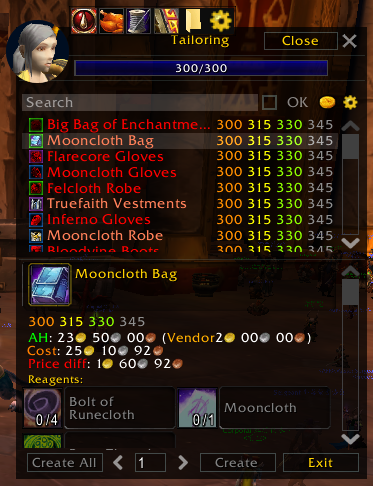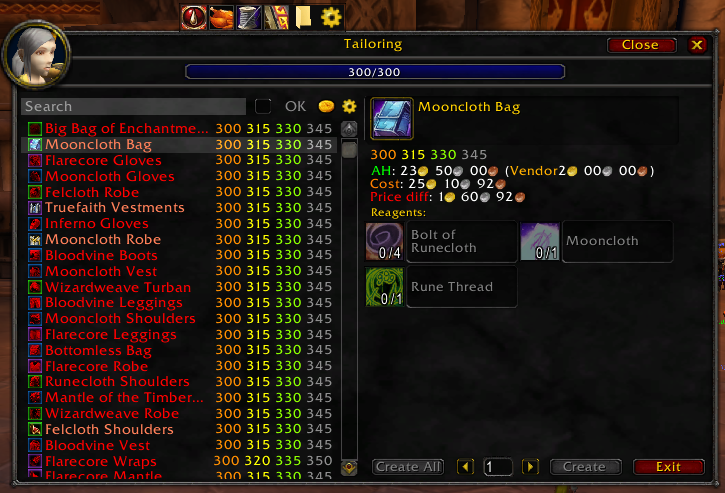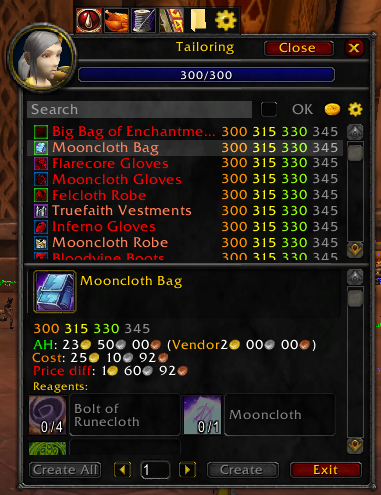 1. List learned and unlearned skills in TradeSkillFrame and CraftFrame.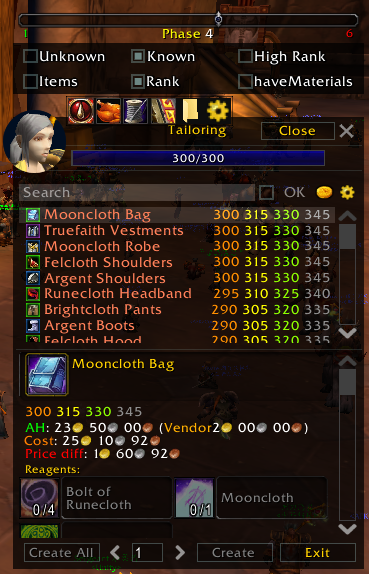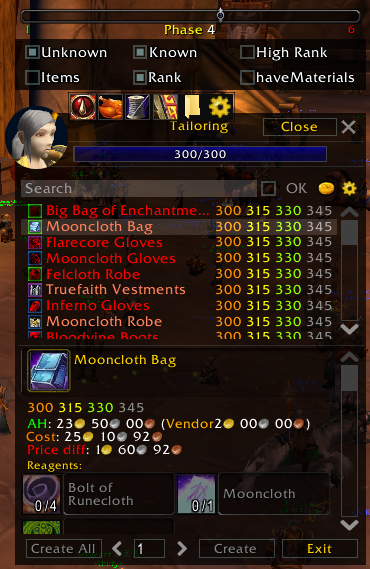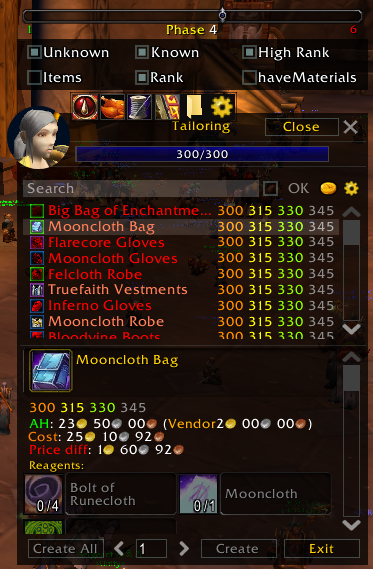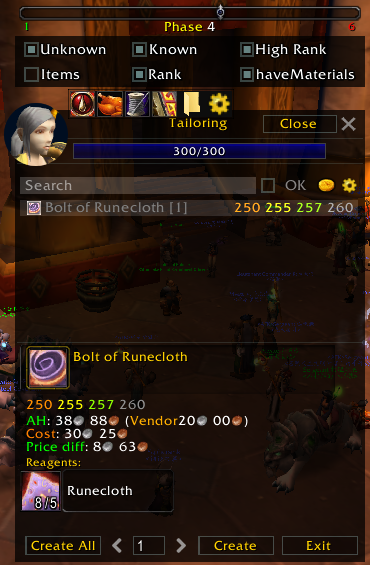 2. Show the ranks of learning, yellow, green and grey.
3. Show source of the recipe: trainer, vendor or dropped by mob, eg.
If you are use MissingTradeSkillLists, it will display more information.

4. Calculate cost and price if you use an auction addon.
This feature supports skill in the TradeskillFrame and CraftFrame, items and recipes in the bag, bank, auction, mailbox, chatframe, lootframe, tradeframe.
5. Auto filter enchant skills when equipable item is put in the tradeframe or shift clicking equipable item if CraftFrame shown.
6. A profit frame aside TradeFrame and CraftFrame.
It can list items that you can earn money by crafting it. And sort by earned money.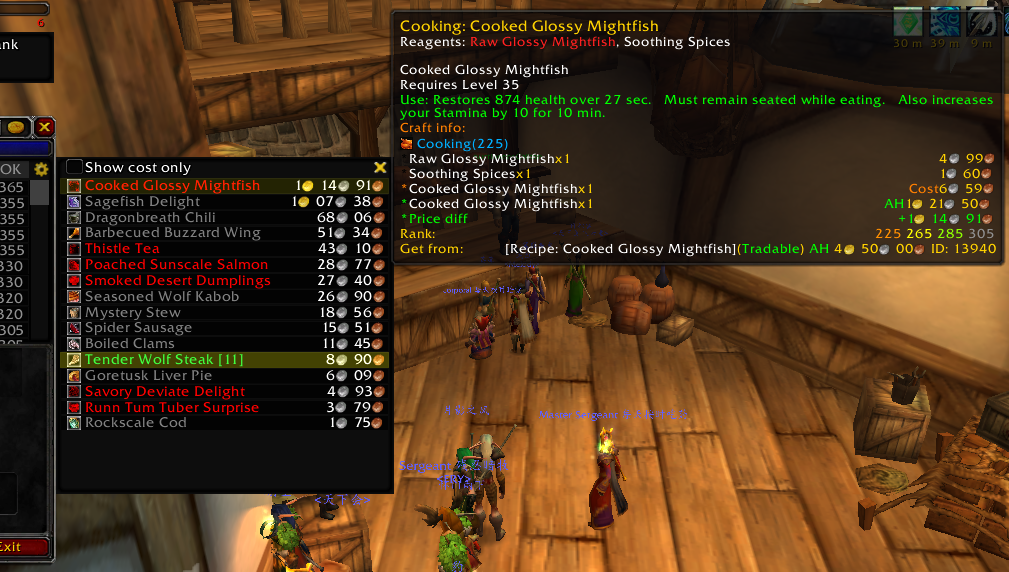 It can also display cost price only. You will know how to rank up your skill.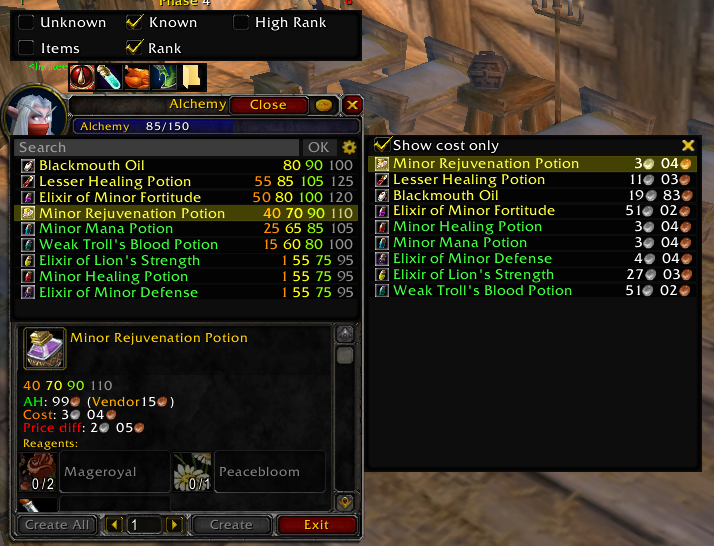 7. Save skills learned by all your characters. You can explore and filter it in a standalone window. The window can also display earned money.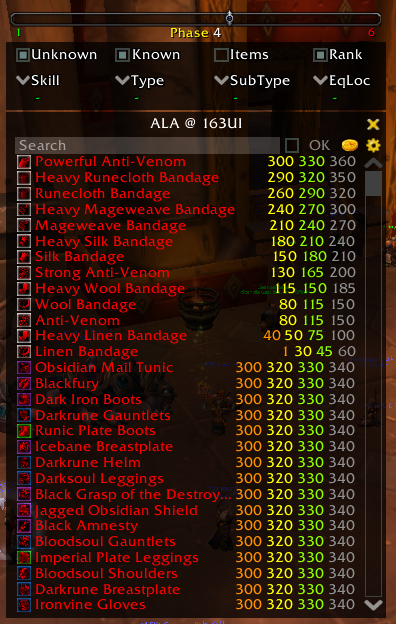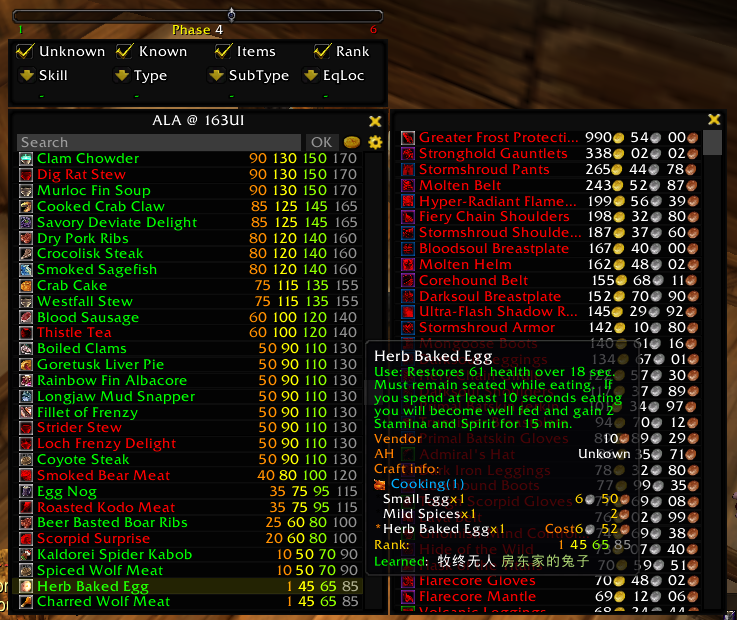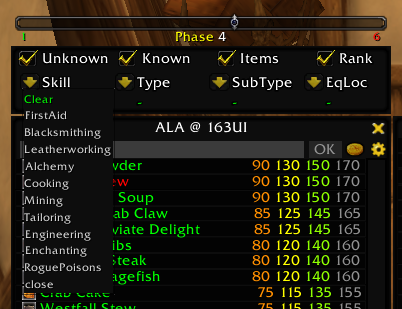 8. Add skills to favorite. Skills in favorite list will be listed in the top.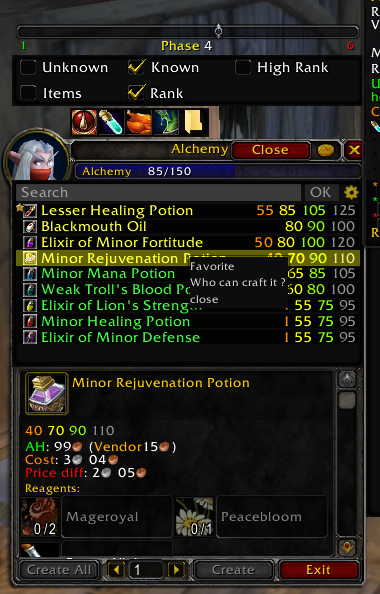 9. Display cooldown of tradeskill.

It can also be intergrated with alaCalendar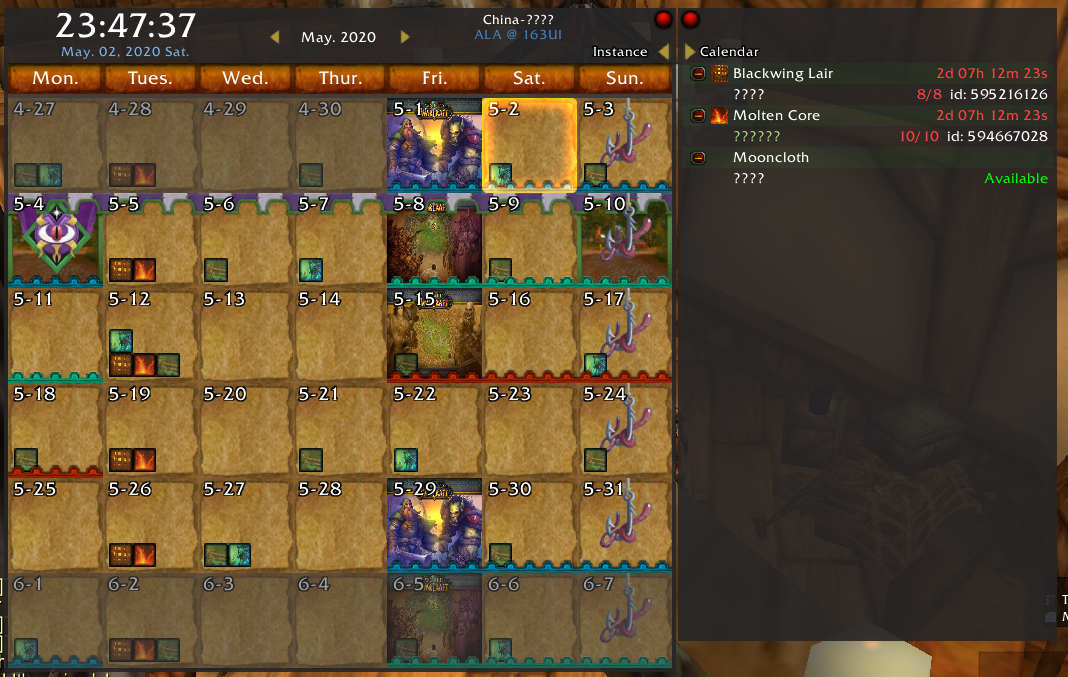 config: