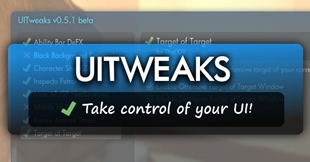 Banner
UITweaks project banner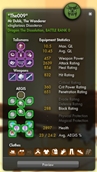 Inspecto Petronum
Inspecto Petronum revamps the in-game Character Inspection panel with a nicer layout and the addition of target equipment statistics!

Altered States Resizer
The Altered States Resizer lets you resize the combat state icons (i.e. Weakened, Afflicted, Impaired, Hindered) in the Player Info and Target Info panels to whatever size you like. A slider in the config panel lets you make very precise a...

Ability Bar FX
Style the ability bar however you like. Many customisation options inside the Ability Bar FX plugin.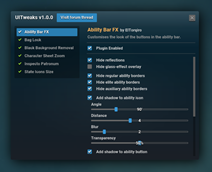 Configuration Window
The configuration window exposes a central interface for managing all of UITweak's plugins.