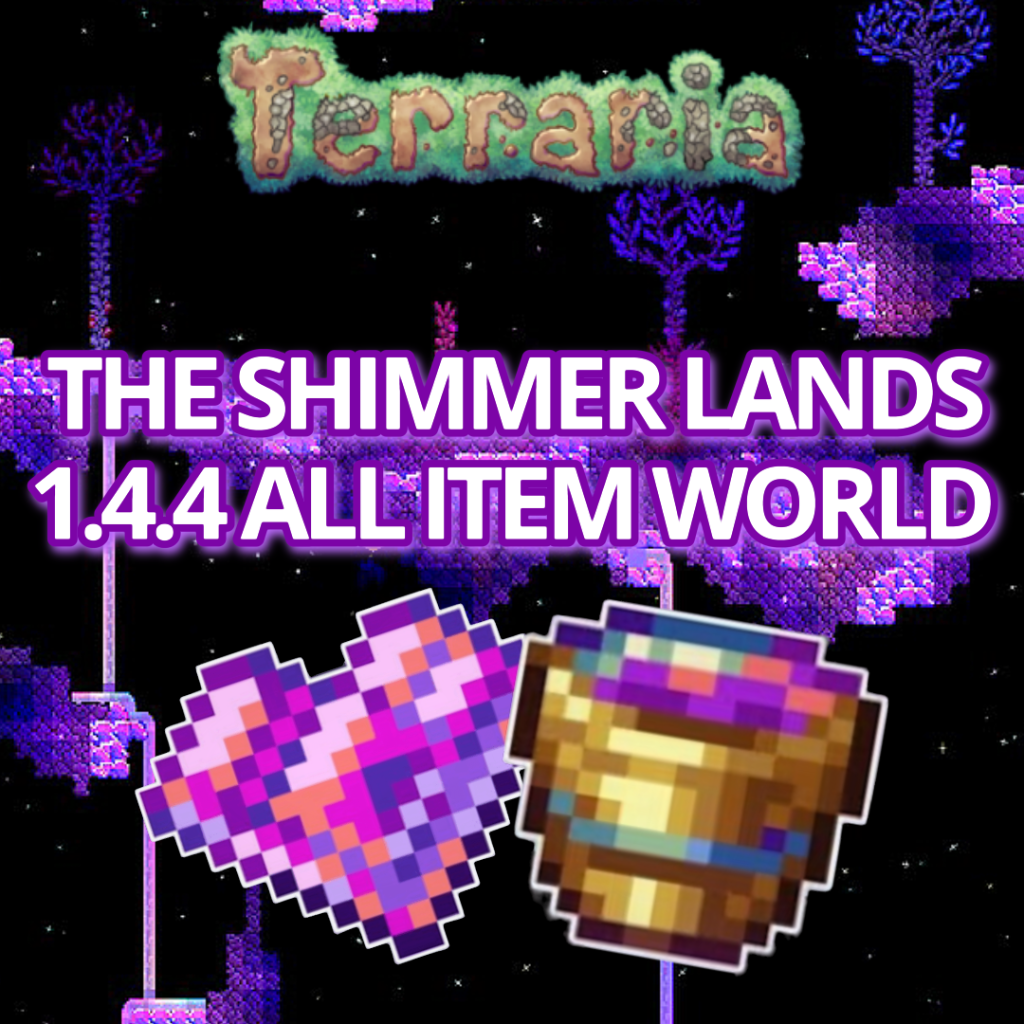 The Shimmer Lands - A NEW & Beautiful All Item World!
*****Do you want to host a game Server? & Do you want 25% off of your first month? Bisect Hosting is for you! Use my promo code: scopeymopey and get 25% off now!
Here——> https://bisecthosting.com/scopeymopey *****
——————————————————————————
Scopey & Inferno's Version 1.4.4+ NEW All Item Map.
By Scopey Mopey & Inferno Lh
The Shimmer Lands is a Custom 'All Items Map' & 'Adventure Map' created to grant Terraria players across all platforms any Items they need as well as NPC's, and beautiful housing to survive the night in, Having these things allows players to venture their own worlds, safely knowing enemy won't stand a chance!


So loot up! Adventure up! Discover hidden secrets! Explore the Lands of Shimmery pools & crystal mountains, and take down End Game Bosses like a piece of cake.

*This map Contains Every Single Item in the latest version of the game*
The ZIP File is used to hold each world Type For this map, e.g: Classic, Expert, Master, Journey-modes.

Compatibility:
compatible for all Mobile devices.
compatible for pc and Mac.
compatible for Nintendo switch.
compatible for Console (USB required).
This Map contains a Variety of Different features to explore and Discover. This is including:

-Every Item For Terraria 1.4.4 (onwards)
-Crystal Infested Mountains
-All NPC's/Pets/Slime Pets
-A Starter Chest with Generally Useful Items
-A Starter House
-Large Pools of Shimmer
-Hidden Secrets Scattered around the World!
*Please Credit us: @Scopey Mopey, @Inferno lh. If you post our content Publicly on YouTube. Thankyou!*