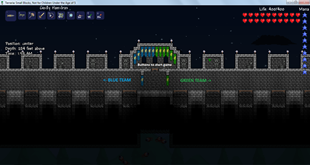 Team Selection
This is pretty self explanatory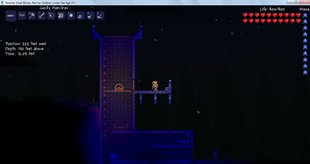 Blue Base
The Green Base is an exact mirror, except with green torches.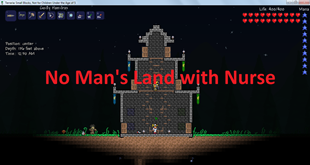 No Man's Land
Valid for fighting, but it is where Teh Healar resides and she will be more than happy to fix you up.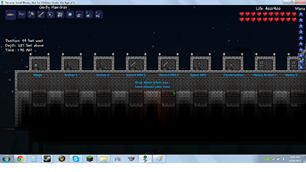 Class Selection
This is the blue team side (again). Green side is mirrored. Drop down once you've picked a class, and don't drop into another person's box (although it won't do much good).