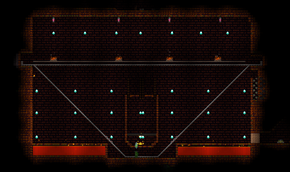 Golem AFK autofarm
video on my channel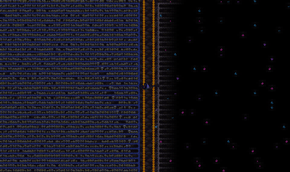 UNDERGROUND FARMS
crystal/mushroom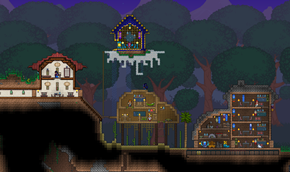 NPC village
some of my best houses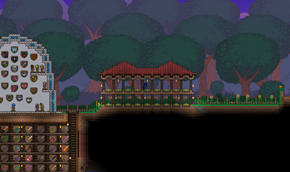 Teleporter hub
This leads to everywhere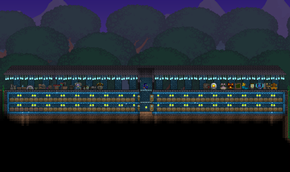 ALL ITEMS HOUSE
nearly all items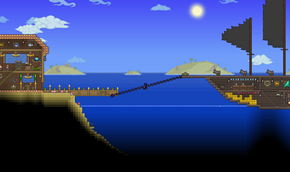 Ocean stuff
Fisherman hut & pirate ship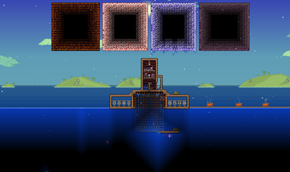 Key mold/money farm
This works as a money farm, haven't spent enough time to get a key yet.
Frost moon arena
1 of 2 arenas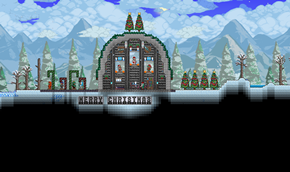 snow hut
a little hut i made for christmas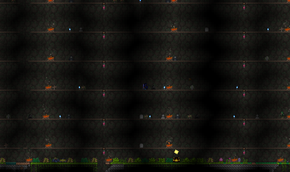 ALL BOSS ARENA
title explains it.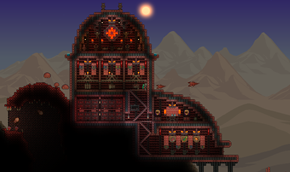 Crimson mansion
This was entered in the Terraria CC#21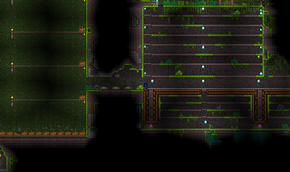 Jungle Chlorophyte/bulb/life fruit farm. Also plantera arena
teleporters lead to the witch doctor house, afk golem farm and tp hub.