The Underworld
The Underworld also has Platforms to aid you on your battles.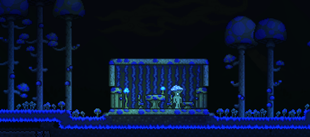 Mushroom House
A Simple Housing area for the Truffle NPC.

Tree Farm
A Wood Farm up in the Sky.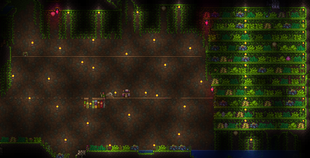 Plantera Farm
An Underground Plantera Farm equipped with various boss-battling helping systems.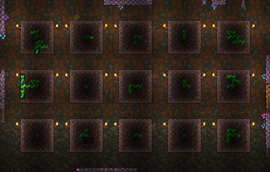 Chlorophyte Farm
Underground Chlorophyte Farm.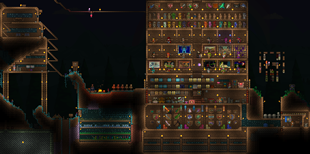 Starting House
The spawn area.