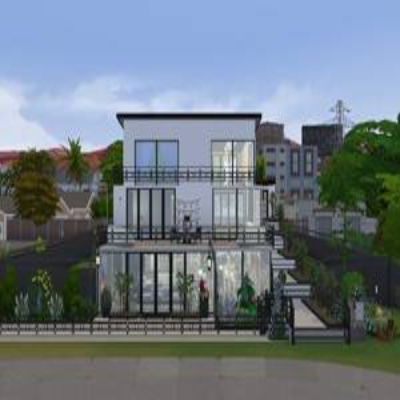 Rindle Rose Modern Loft - No cc
Description
Welcome home to Rindle Rose Modern Loft, an inviting 1 bedroom, 1 bathroom residence in the beautiful Willow Creek area of The Sims 4. Nestled in the hills, this modern home is an idyllic escape from the hustle and bustle of city living.
The property features a luxurious water feature, perfect for relaxing after a long day. The outdoor kitchen offers plenty of counter space for preparing and cooking food for dinner parties or intimate dinners for two. The kitchen nook is perfect for cozy breakfasts or late-night snacks. The barbecue is perfect for summer nights and the storage area offers plenty of room for all your essentials.
Inside, the open-concept layout features a refrigerator/freezer, washer, dryer, electricity, and washer/dryer hookups. The spacious living area is illuminated by the natural light that streams through its large windows. Expansive views of the surrounding landscape can be seen. The air conditioning ensures comfort throughout the home.
Rindle Rose Modern Loft offers a perfect balance of style and convenience. With its modern style and abundance of amenities, it is the ideal space for entertaining or taking peace and relaxation to the next level.