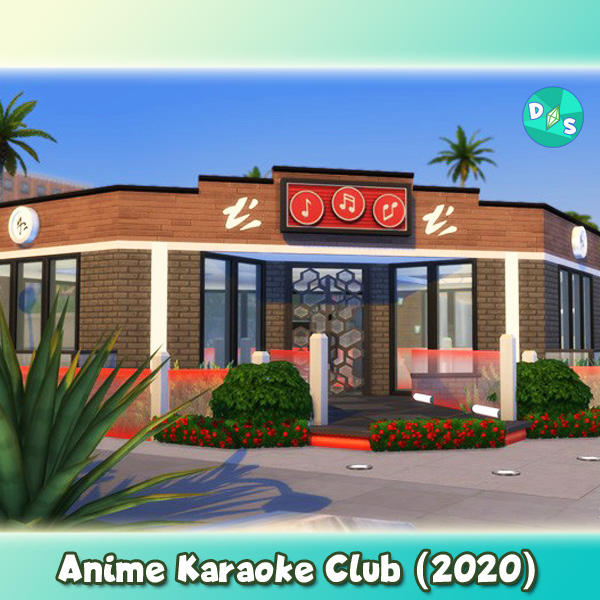 Anime Karaoke Club (2020)(No CC)
Description
Hate Judith Ward Park? Would you rather a social recreation club than a boring green area dedicated to an old forgotten superstar and diva? Now Del Sol Valley has its own Karaoke Bar, and especially for that Sim Otaku or who just likes to watch anime
Something less boring
Although many Sims praise her for being a superstar from the golden age of Cinema, she really did not deserve it, this girl was a diva and very egotistical, young people visited Ward Park to talk and hang out, especially the Otaku community, it was Its the only place in the entire city, but Judith didn't think her park was infested with those cartoon-loving kids, she called on officials to clear the parks of young slackers, as she called them, until a petition from the site IamSimOrg , filled by a large number of young people, was presented in front of the mayor, demanding a recreation area for them.
Judith Ward, not even for a lot of money, could she stop these young people, so they proceeded to demolish the park and thus the Anime Karaoke Club was born, a place for youth entertainment with a Japanese theme, Excellent!, at last a cause becomes effective. In this place while having a drink, young people can entertain themselves watching others sing, have fun in the leisure area, and talk about their favorite anime, to maintain a horizon that is pleasant to the eye, the Building was buried so it is the only building in Del Sol Valley where you enter from the Second Floor.
NOTE: This Solar was built in 2020
Lot Type: Karaoke Bar
EA ID: Diartch
DLC Requirements:
Expansions Packs:
Get to Work
Get Together
City Living
Seasons
Get Famous
Island Living
Game Packs:
Spa Day
Dine Out
Jungle Adventure
StrangerVille

Stuff Packs:
Zones:
Balcony
Lounge
Scenery
Game's zone
Bathrooms
Features:
Lot Size: 20x20
Price: 170.480
Public Toilets: 4
Cheats
Please do not re-upload if more than 50% has not been edited
Do not claim as your own.