RSM - Phone App Free Homescreen and optional Background Overrides
Description

REQUIRES THE XML INJECTOR MOD

Phone App Free Homescreen
Removes the App Icons from the first Homescreen on Phones.
This Mods adds 9 fake invisible App Icons to Sims Phones so all "real" Icons are moved to the next screen, which makes the first Homescreen clear: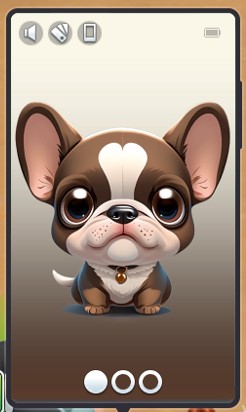 This is compatible with all my own Mod App Icons as well as Custom App Icons, which have not a display priority set to 9.
Optional Addon
Background Override
Which overrides the Phone Backgrounds except the default Background (see Image Gallery). These are AI generated and then edited Pictures. Be aware, the file size is pretty big so i only recommend the Addon, when your PC is high end, else it might take a moment for the Phone to open.
This Addon can be used as Standalone as well. Feel free to remove the Addon, when you want to use other Overrides or the default Backgrounds.
***
Mod Support available via my Discord: