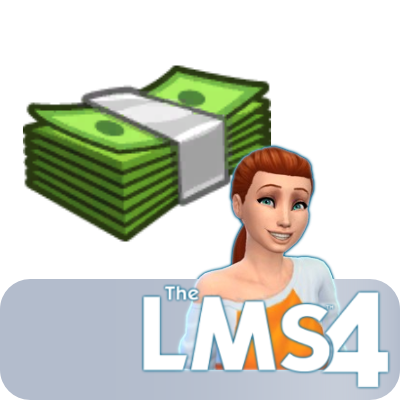 Entrance Fee on Community Lots | Custom Lot Trait
Description

REQUIRES THE XML INJECTOR MOD (since March'23)!

Entrance Fee on Community Lots | Custom Lot Trait
This Mod adds a new custom Lot Trait to the Game.
When one of the Community Lots has the "Entrance Fee" Lot Trait Sims entering the Lot will Pay an Entrance Fee.
How the Mod works:
Add the Lot Trait to any Lot you want except Residential Lots. After adding the Lot Trait the default Amount of 10 Simoleons will be activated.
To change the Amount you can find a new Pie Menu on Doors called "Entrance Fee". There you can change the Amount to:
20 $
30 $
40 $
…
up to 150 $
You can reset to default 10 $ via the Pie Menu Reset Interaction as well.
Your Sims will pay the Entrance Fee ~ 5 Minutes after loading the Lot and will get a 15 Minutes Buff after.
The following Discounts are available:
Toddler have Free Access
Children will get a 50% Discount
Uni Students get a 40% Discount
Compatibility with " More Buyable Venues and new Venue Types":
If you own a Community Venue via my Mod, you'll get the Payment when Sims pay the Entrance Fees!
***
Optional Addons
Hide Interactions
Addon which moves the Lot Trait to be a Lot Challenge instead since you can only have three Lot Traits but unlimited Lot Challenges
***
Mod Support available via my Discord:
https://discord.gg/KpZsvRM