Ding & Ditch Smart Doorbell will start downloading in 5 seconds...
STILL DOWNLOADING MANUALLY??
Join over 10 million players who use the CurseForge app!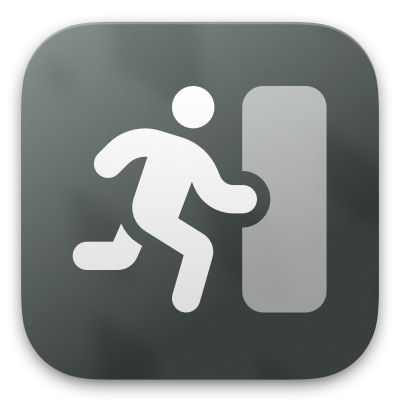 Ding & Ditch Smart Doorbell
Description
This mod is Base Game Compatible. Enhanced with Parenthood and Eco Lifestyle.
Say hello to the Ding & Ditch Smart Doorbell for The Sims 4. This doorbell adds a modern realistic touch to your home in 8 different colors. With 3 Detection Modes and Visual Ring, you'll never miss a visitor or a delivery.
The original EA door knock interaction is still available however the doorbell is simply more desirable. You may want to keep up with maintenance otherwise friends may receive an unexpected shock, but once it totally breaks, Sims will revert to knocking.
A huge shout out to thepancake1 for creating new teen/adult animations.
Color Swatches
The Smart Doorbell is offered in Jet Black, Stark White, Sixam Grey, Granite Falls Green, Sulani Sand, Gnome's Gold, Vlad's Silver, and Henford Rose.
While in Live mode, you can change the color of the button light to White, Blue, or Green through the Settings category.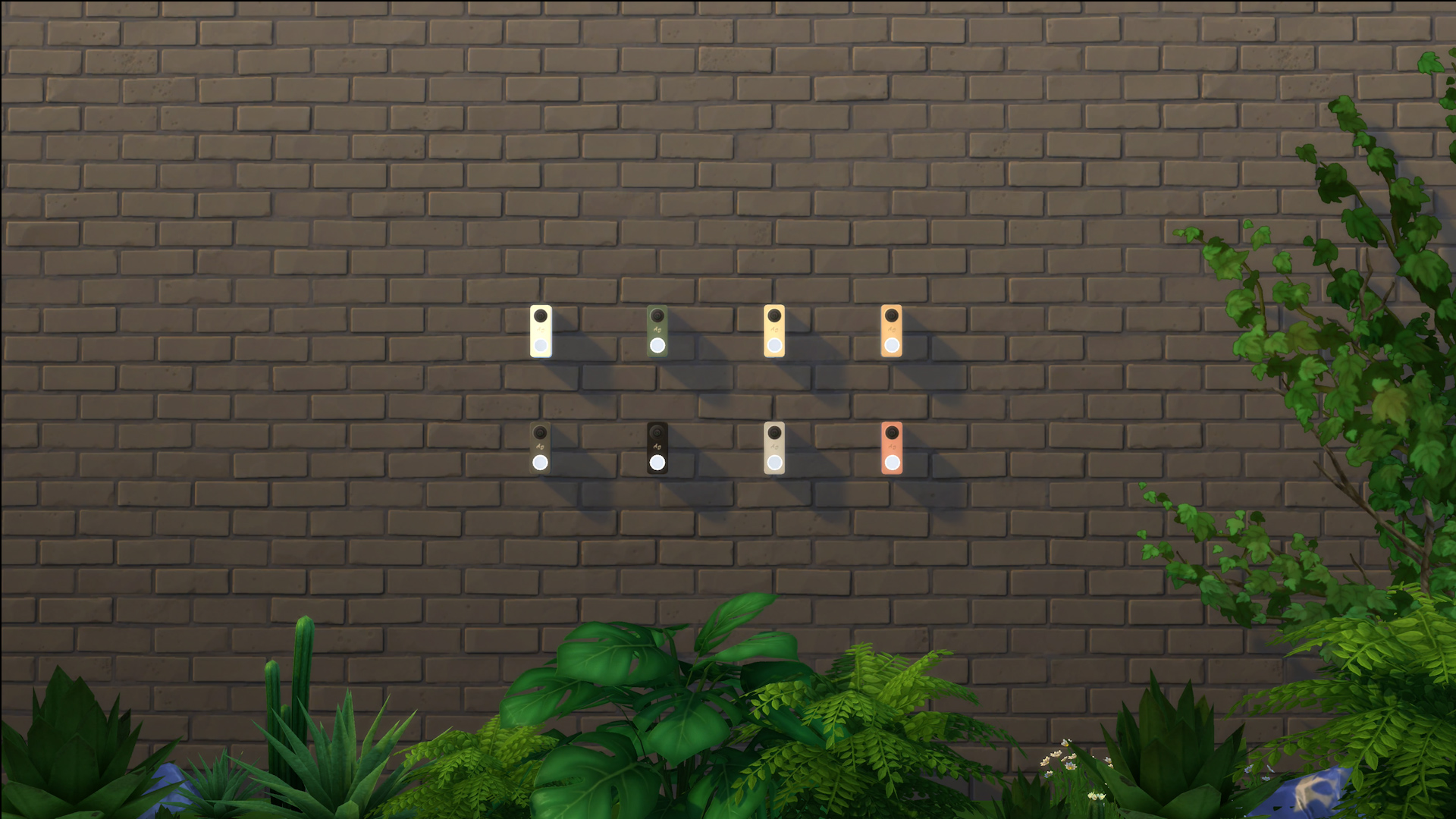 Visual Ring
Visual Ring offers an alternative alert designed for Deaf and Hard-of-Hearing Simmers. Once enabled, any number of lamps in your home can be enabled to flash a red color three times whenever the doorbell button is pressed.
Enable Visual Ring with the Doorbell's Settings, then enable each lamp through their Universal Access category.
Detection Modes
Ring Only: Receive notifications when someone rings your doorbell.
Motion: Receive notifications when motion is detected.
Face ID: Receive intelligent notifications with a Sim's name and photo when they are identified.
Off: No notifications are received, however ringtones and Visual Ring will still operate if enabled.
Upgrades
Custom Ringtones: In addition to the classic doorbell sound from The Sims 3, 5 additional ringtones from the game are available once a Sim completes this upgrade.
Plum MX Blue Button Switch: With a few parts your Sim can nearly double the number of presses the button can withstand.
Plathium Button: With 1 collected Plathium element, your Sim can fortify their doorbell to last a lifetime without breaking again. Plathium can be found in three metals, death metal, plathinum, and ironyum. It can also be found in four crystals, diamond, fire opal, citrine, and jet. Once you've found a metal/crystal, send it to the Geo-Council through the mail to get your elements back.
Other Features
Off The Grid
If you're living off the grid, or can't quite afford your power bills then fret no more. The Smart Doorbell now includes batteries! Within the Upgrade menu you can now find a Change Batteries interaction that will allow your doorbell to work without electricity for up to a week. Batteries cost 12 Simoleons, or you can also purchase them for 6 Recycle Bits if you have Eco Lifestyle
Batteries will last about a week and will keep their charge longer while power is available, or if the doorbell is turned off.
A Few More Tricks
If Sims are sleeping, there is a 50% chance they will be woken up. Vampires are immune to mere mortal technology.

Sims with the Technophobe Lifestyle (Snowy Escape Required) will prefer knocking on the door. So make sure you have motion detection on to catch them too!
With Parenthood, kids of all ages can Make Funny Faces or Wave at Camera for special moments, like coming home from school and saying hello to Mom or Dad at work.
Pull the prank of legends and Ding Dong Ditch (Base Game Compatible), or Ding Dong Ditch with Gag Bag (Parenthood Required). Your Level 2 Mischief Sims can leave a smelly gag gift on the porch, ring the bell, and DITCH! With Cats & Dogs, the bag may contain poop, otherwise a horrendous fruit cake. Light it on fire for the ultimate legendary move. You may also find some of your mischievous neighbors running amok, especially on Spooky Day.

You can also assign the Ding Dong Ditch Holiday Tradition to any other holiday for extra tricks throughout the year.