Custom Kitchen Appliance : Rice Cooker will start downloading in 5 seconds...
STILL DOWNLOADING MANUALLY??
Join over 10 million players who use the CurseForge app!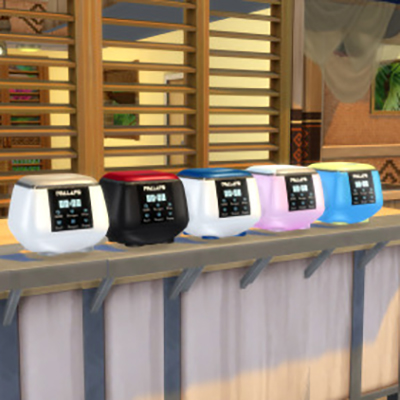 Custom Kitchen Appliance : Rice Cooker
Description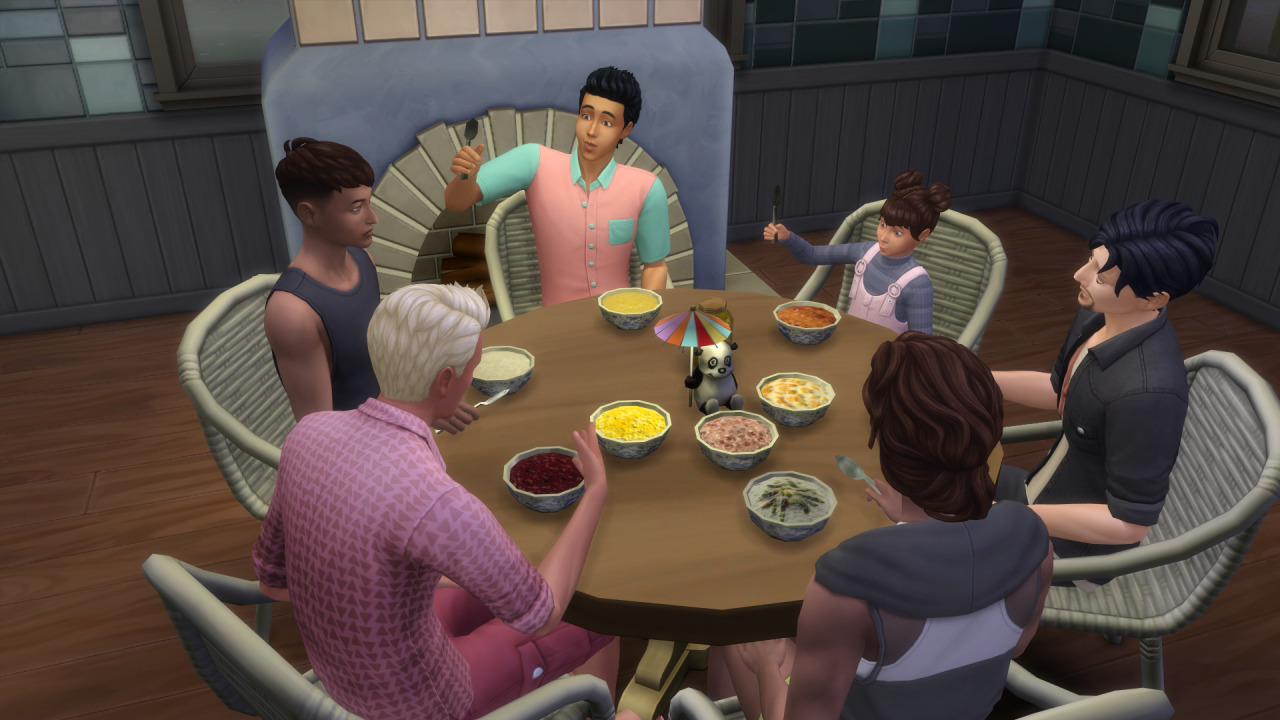 Gameplay Digest
Meet THE Rice Cooker: Find two new cooking appliances under 'Appliance'-'Small Appliance' : Rice Cooker! (A low-end version 'Nice For Mice Rice Cooker' and a high-end one 'Fillips Co. Intelligent Rice Cooker', one at the price of 875 and the other at 4445)
Upgrade Your Rice Cooker: There are custom upgrades to the rice cooker, including modules that improves food quality, shortens the time for cooking, keeps the food warm and fresh. The ultimate upgrade will instantly improve the quality, warmness and freshness of the food! The high-end rice cooker will come with all modules upgraded, consumes less power, cook higher quality food, and give your Sim a focused moodlet! Eco Upgrades included!
Cook with Ease: Tired of watching your Sim stand blandly in front of the stove or oven? It's never the case with the rice cooker! Just pour the ingredients in the cooker, and wait for your delicious meal while doing more important stuffs!
Warm Recipes: Congees and Rice cooked with the rice cooker will be preserved inside the cooker, and when the rice is newly-cooked, it will give powerful buffs and benefits to your Sim. You can aways warm the recipes up after they got cold though!
Rice and Congee: There are over 20 new recipes exclusive to the Rice Cooker, each have different buffs and benefits for your Sim! All available in restaurants!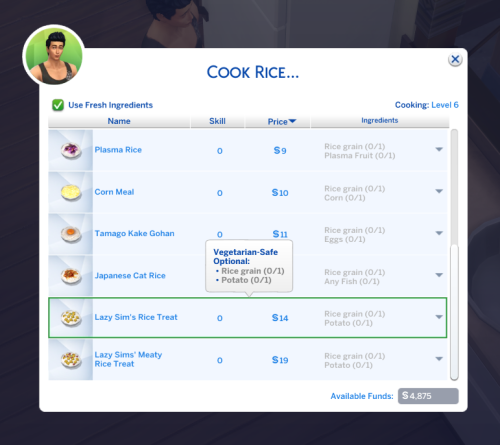 Rice Recipes
1.Rice
2.Millet
3.Sorghum
4.Black Rice
5.Red Bean Rice
6.Corn Meal
7.Lazy Sim's Meaty Treat
8.Lazy Sim's Treat
9.Japanese Cat Rice
10.Rice with Raw Egg
11.Poke Bowl
With Vampires Game Pack and the File 'Rex_RiceCooker_VampireAddOn' you can cook:
1.Plasma Rice
Congee Recipes
1.Rice Porridge
2.Millet Porridge
3.Sorghum Porridge
4.Black Rice Porridge
5.Corn Grain Congee
6.Yam Congee
7.Red Bean and Milk Congee
8.Pumpkin Congee
9.Red Date with Taro Congee
10.Preserved Eggs with Pork Congee
With Vampires Game Pack and the File 'Rex_RiceCooker_VampireAddOn' you can cook:
1.Plasma Congee

Object Polygon:
i) Rice Cooker (Higher End Version) -
High LOD - 656 Vertices/756 Polygons
Med LOD- 243 Vertices/198 Polygons

ii) Rice Cooker (Higher End Version) -
High LOD - 209 Vertices/298 Polygons
Med LOD- 76 Vertices/74 Polygons

Additional Credits:
Credits
Tools:S4S(Sims4Studio)、Blender、Photoshop
百度图片 for textures。
Icemunmun for inspirations, playtest and feedback, and a lot of help with my mods, also for her wonderful harvestables and effort to make my recipes compatible with Custom Food Interactions!