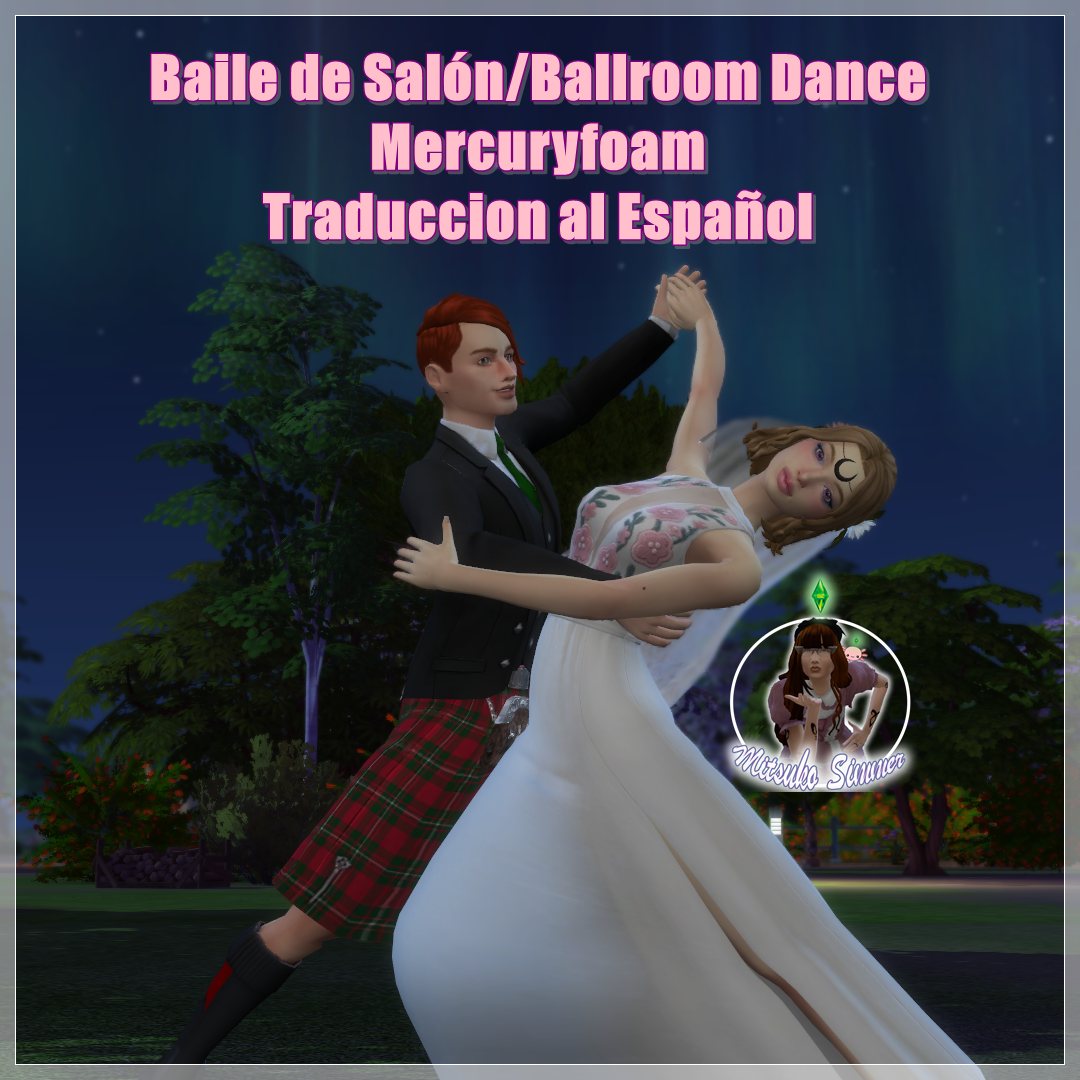 Baile de Salón / Ballroom Dance x Mercuryfoam TRADUCCION AL ESPAÑOL
Description
Versión v2.5.6.4
Tengan en cuenta que para que les funcione el mod tienen que descargar el mod del creador original, link a la publicación de Mercuryfoam acá abajo. (Aunque en la publicación original dice que la versión es v2.5.6.3, los archivos dicen la versión que puse en el subtitulo)
https://www.patreon.com/posts/58188955
P.D. El mod contiene una lista de títulos de canciones que no fueron traducidos al Español ya que muchos no tendrían "sentido" ademas de ser piezas musicales muy famosas y les quita el origen. Al menos a mi parecer, de ahí que tome la decisión de dejar los títulos de las piezas musicales en su idioma original.
This is only the Spanish Translation for this amazing mod. You will need the mod from Mercuryfoam from the original post. We only make the translation.
Thank you for your support.
You can find more about us on our Patreon and IG @mitsukosimmer
Puedes seguirnos en Patreon https://www.patreon.com/Mitsuko_Simmer_y_Dkrbto
Gracias por el apoyo