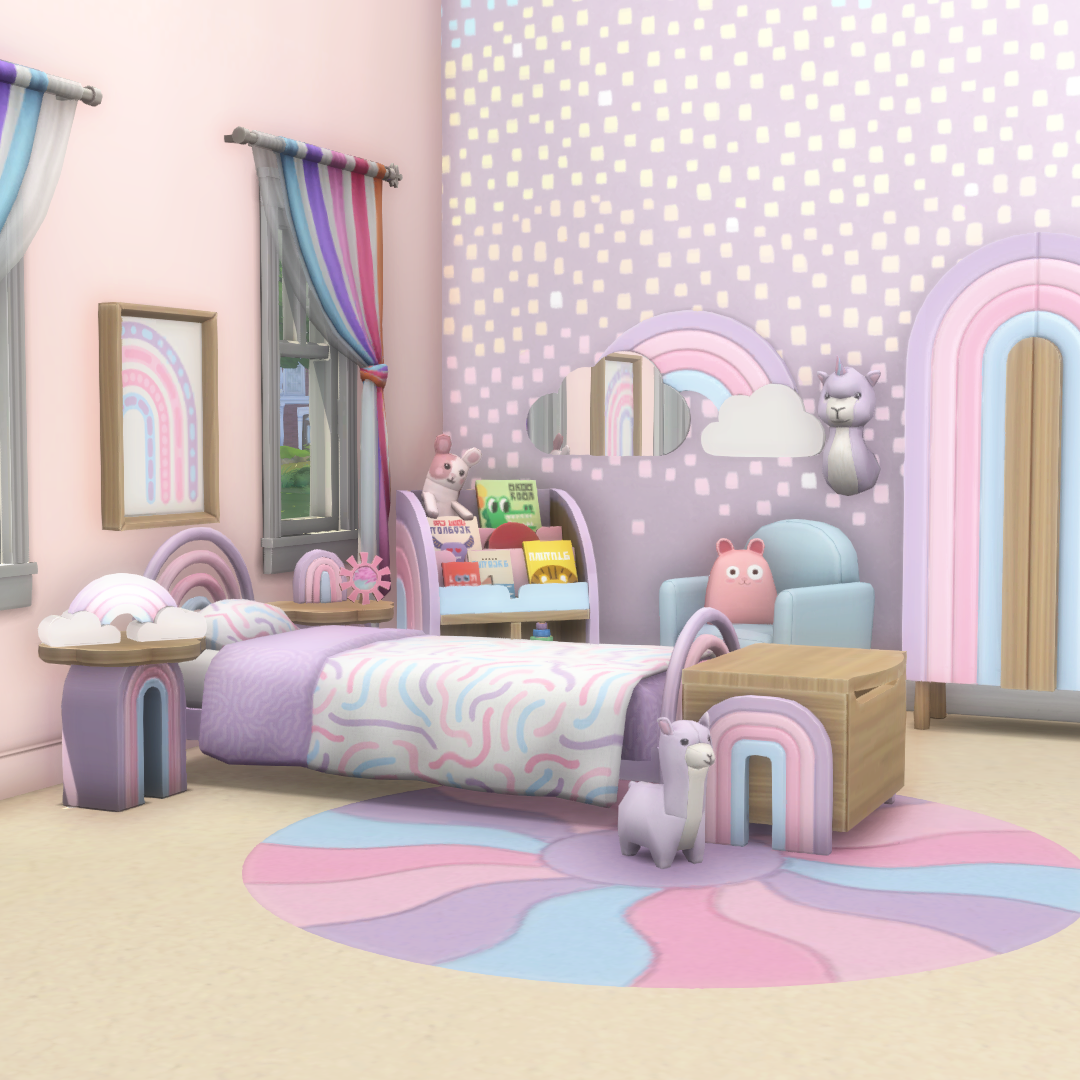 Over the Rainbow - A Child and Toddler Bedroom
Description
This set has been a long time coming, even well before Growing Together was announced. The idea was to create a cute set that would work for multiple life-stages and a range of genders. Quite hard when my theme was rainbow, but I think I managed it. I know why kid's sets take longer then others I create, they are much more themed, but I do feel the extra time spent on them usually pays off.
---
What you need to know:
There are no new Growing Together or Infant patch content included, that may very well come at a later date when I come across appropriate inspiration.
Little broke in the infant patch, but there is one bug even evident in Maxis content: toyboxes don't display as full, including this one. I think it's fine, but putting here in case someone asks
The Build item/s feature:
basegame compatibility
32 new items
non-default
between 8 and 25 colour/style options
colour filter compatible
Found in Basics and Cute Style categories
Find using the keyword "Over the Rainbow" using my tutorial here
custom thumbnails
The polycount of each item falls within range of Maxis-created content
My content will always be free, but if you are so inclined and able, you can show your support through Paypal or support me on Patreon.