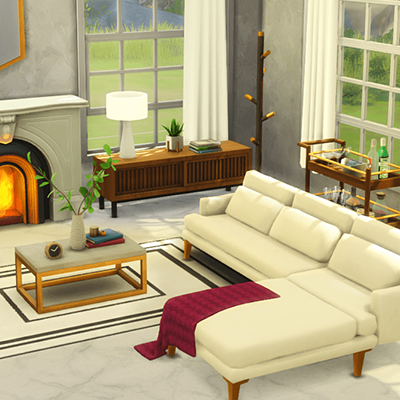 Artz Livingroom CC Pack
Description
I started this pack with a Chaise Sectional I always wanted to have in TS4, this sofa is made for functional use so I think it's very cool for any living room.
Also you can use this as a Divan. Pretty isn't it?
Another cool object is this Bar Cart, it comes in two versions: end table and a functional bar cart! both with custom slots so you can decorate it as you want.
Shelves are absolute helpful when you try to organize your Sims home, I made 5 different designs with a lot of custom slots!
This line comes with a lot of swatches as well!
▶ ABOUT THE CC:
Base game compatible
36 new meshes
Chaise Sectional (functional)
1 special object: bar cart (needs Glamour Vintage)
▶ MY SOCIAL MEDIA
Follow me on Twitter, Tumblr, Tiktok, YouTube, Pinterest or Instagram.
Please consider becoming a patron if you enjoy my cc, your support will allow me to continue making amazing stuff for your Sims. 😊
Support me on Patreon here.
Visit my website here.
Read my Terms of Use here.
▶ PRO TIP
You can find all my CC or this CC Pack typing "SixamCC" or "Artz" in the search bar in the catalog.