Thrikodias's Assets will start downloading in 5 seconds...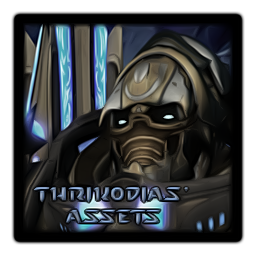 Thrikodias's Assets
Description
A collection of models (usually kitbashes) and textures made or modified by me. Requirement dependencies are listed under the caveats section for individual files.
BorgDragon's tutorial should be used for the textures. The textures also have pretty large filesizes, so feel free to resize them.
I do not take requests.
Please give credit to Thrikodias.
Thanks goes to NiNtoxicated01 and Leruster for the 3ds max plugin and TaylorMouse for his M3 Import script!