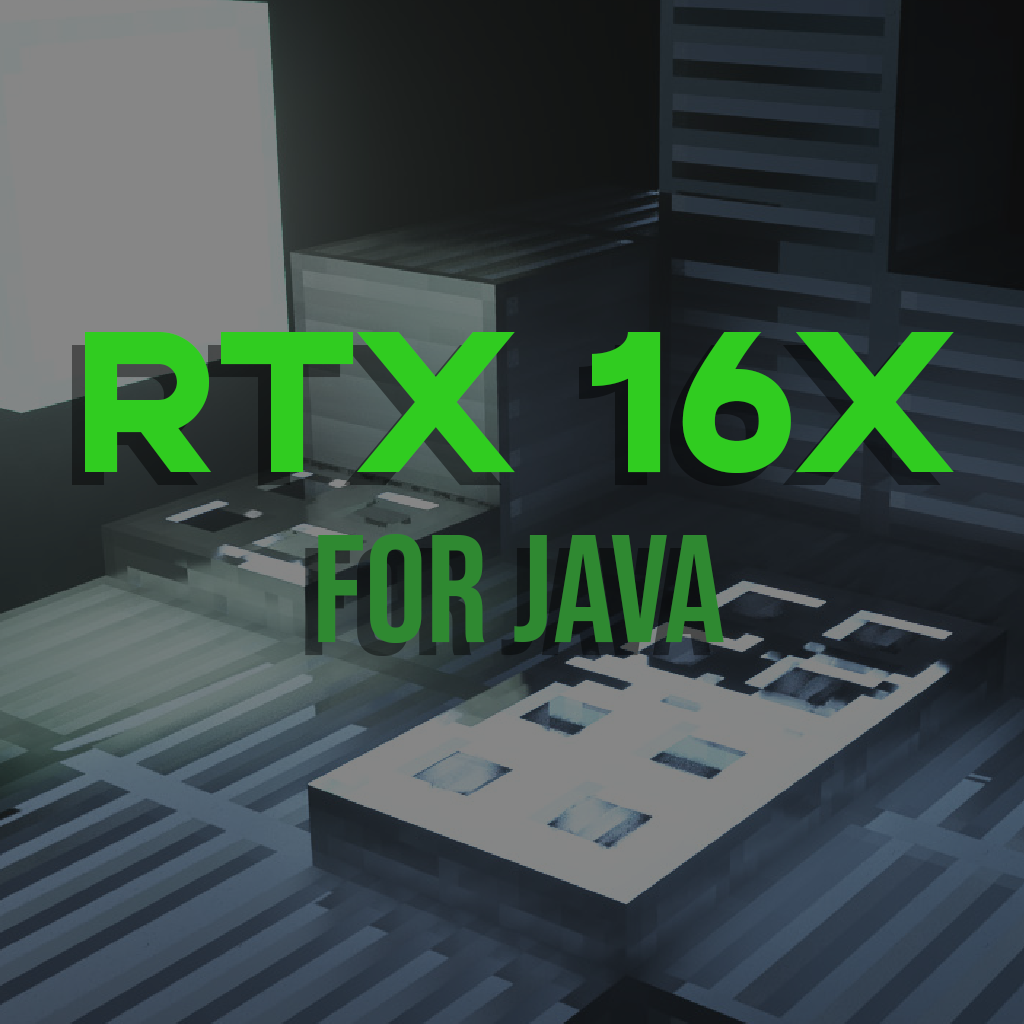 RTX 16x for Java
Description
DISCLAIMER: THIS IS AN UNOFFICIAL PACK MADE BY ME
However, I have full permission from RazzleBerries(Original creator of the official 16x rtx pack) to port this pack into java and upload it on my own
---
---------------------------------
This pack aims to bring the RTX Texture Pack from Windows 10 into Java Edition
v6 UPDATE! (06/07/2021)
- Major fixes

---------------------------------

Make sure you follow the settings below for the best output.

I hope you enjoy :)


---

This pack DOES NOT require an RTX card. YOU CAN USE ANY CARD, as long as it can run minecraft with shaders.

Video Installation Guide:
https://www.youtube.com/watch?v=8ou4u5iukxA
Massive thanks to CraftStones for creating this tutorial.

Pre-requisites
  - Optifine
  - Shaders (Recommended shader pack is SEUS PTGI; but if you dont have access to it, I recommend BSL Shaders)
  - This Pack

  Install Optifine, then apply both this resource pack and SEUS PTGI(or any shaders that you choose).

  IMPORTANT:
Make sure to set your texture resolution to 16x and turn on your Parallax Occlusion Mapping on your shader options


Optional:
If you use SEUS PTGI HRR, I recommend turning off Smooth Parallax, it makes the pack look more similar to RTX Bedrock
  
For my full shader options, you can find them here
---
---
---
---
Support me on Patreon: https://www.patreon.com/Arkadya