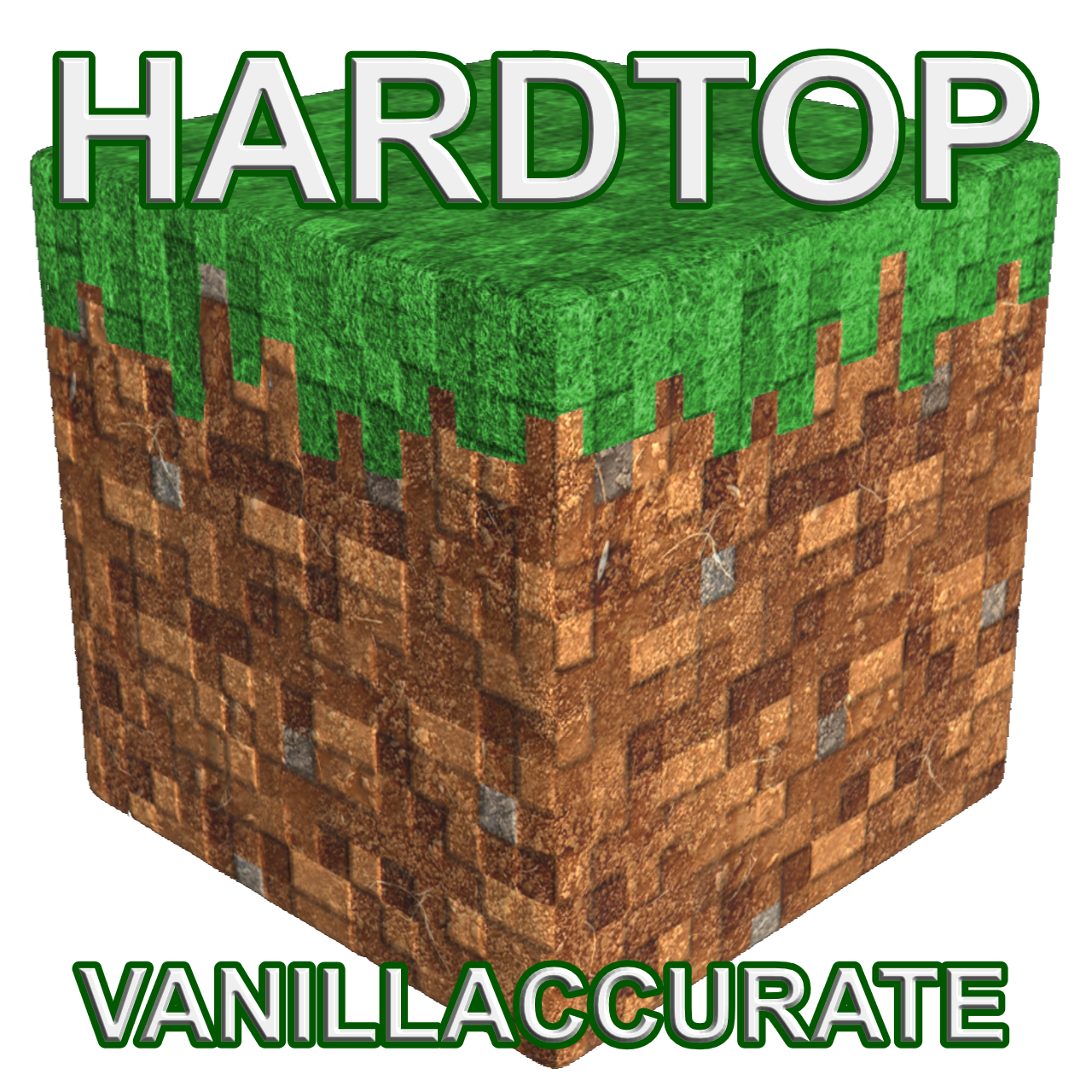 HardTop Vanillaccurate Pack
Description
DOWNLOAD LINKS BELOW



---
VANILLACCURATE
The pack is currently 16x to 512x resolutions.
There are also Bedrock RTX and MCPE versions!
Supported features
(click links for screenshot/video previews)
Full Physically Based Rendering support (LabPBR and OldPBR)
Normal Mapping & POM – Parallax Occlusion Mapping
Items & Mobs (see armor and sword here) (incomplete)
Connected textures (glass, bookshelves, ...) (incomplete)
Support for the Biomes'o'Plenty mod (incomplete)
Vanillaccurate for MCPE (with OSBES, YSS, GLSLPE, Nori shaders)
You'll find 16x, 64x and 128x full packs for Vanillaccurate, Realaccurate, and ToonAccurate (for Java) here on CurseForge.
The other packs you'll find either on the blog (Vanillaccurate up to 512x, Vanillaccurate RTX, Vanillaccurate for MCPE) or on the Patreon (PiXXL Accurate up to 2K, Realaccurate up to 512x and 2K; ToonAccurate up to 512x)
---
Here's the link to the official webpage for all HARDTOPnet products: https://hardtopnet.ovh
main download portal for all products : https://hardtopnet.ovh/download

Here is the link to my patreon (Realaccurate, ToonAccurate, and other projects) : https://www.patreon.com/hardtopnet/