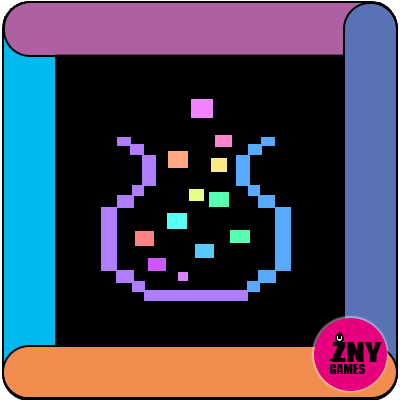 COLORFUL POT | GUI-TEXTURE-PACK
Description
🎨🎨🎨🎨🎨🎨🎨🎨🎨🎨🎨🎨🎨🎨🎨🎨🎨🎨🎨🎨🎨🎨🎨🎨🎨🎨🎨🎨🎨🎨🎨🎨🎨🎨🎨🎨

🎨🎨🎨🎨🎨🎨🎨🎨🎨🎨🎨🎨🎨🎨🎨🎨🎨🎨🎨🎨🎨🎨🎨🎨🎨🎨🎨🎨🎨🎨🎨🎨🎨🎨🎨🎨


🎨🎨🎨🎨🎨🎨🎨🎨🎨🎨🎨🎨🎨🎨🎨🎨🎨🎨🎨🎨🎨🎨🎨🎨🎨🎨🎨🎨🎨🎨🎨🎨🎨🎨🎨🎨



COLORFUL POT | GUI-TEXTURE-PACK 1.16

Colorful pot🎨 is a gui texture pack for minecraft version 1.16.
It change the graphics of the gui folder. The new gui folder include new graphics for all modes like hardcore or survival.
You can use it also at skyblock.
Colorful Pot offer a new gui for your minecraft. It change hub, buttons, icons and a lot more.
You will get a new overlay with colorful graphics that change the old one and give you new experiance.
Have fun with it.🎉🎉🎉


DE:
Der farbenfrohe Topf🎨 ist ein GUI-Texturpaket für Minecraft Version 1.16.
Es ändert die Grafik des GUI-Ordners. Der neue GUI-Ordner enthält neue Grafiken für alle Modi wie Hardcore oder Survival.
Es kann auch mit Skyblock verwendet werden.
Colorful Pot bieten eine neue GUI für Minecraft. Es ändert Hub, Schaltflächen, Symbole und vieles mehr.
Du erhältst eine neues Overlay mit farbenfrohen Grafiken, die die alten ändern und eine neue Erfahrungen bieten.


Viel Spass damit.🎉🎉🎉


🎨🎨🎨🎨🎨🎨🎨🎨🎨🎨🎨🎨🎨🎨🎨🎨🎨🎨🎨🎨🎨🎨🎨🎨🎨🎨🎨🎨🎨🎨🎨🎨🎨🎨🎨🎨


🎨🎨🎨🎨🎨🎨🎨🎨🎨🎨🎨🎨🎨🎨🎨🎨🎨🎨🎨🎨🎨🎨🎨🎨🎨🎨🎨🎨🎨🎨🎨🎨🎨🎨🎨🎨


💝

VISIT ME:


Patreon members also get a small gift of extra textures. Visit the following Link: www.patreon.com/znygames
(っ^▿^)۶🍸🌟🍺٩(˘◡˘ )


🌼

SHRINKY GRAPHICS:


- Perfekt to push FPS up
- Less MB for optimal play
- SEE MORE HERE: FORUM

🎨🎨🎨🎨🎨🎨🎨🎨🎨🎨🎨🎨🎨🎨🎨🎨🎨🎨🎨🎨🎨🎨🎨🎨🎨🎨🎨🎨🎨🎨🎨🎨


🎨🎨🎨🎨🎨🎨🎨🎨🎨🎨🎨🎨🎨🎨🎨🎨🎨🎨🎨🎨🎨🎨🎨🎨🎨🎨🎨🎨🎨🎨🎨🎨


🤖

INFO:


GUI-Texture-Pack for Minecraft 1.16
Download:1.5 MB
Forum Thread: COLORFUL POT

Files that have been edited:
⦁ GUI:
⦁ accessibility.png
⦁ bars.png
⦁ book.png
⦁ checkbox.png
⦁ demo_background.png
⦁ icons.png
⦁ options_background.png
⦁ recipe_book.png
⦁ recipe_button.png
⦁ resource_packs.png
⦁ server_selection.png
⦁ spectator_widgets.png
⦁ stream_indicator.png
⦁ toast.png
⦁ widgets.png
⦁ world_selection.png

⦁ ADVANCEMENTS
⦁ tabs.png
⦁ widgets.png
⦁ window.png

⦁ CONTAINER:
⦁ anvil.png / patreon gift
⦁ beacon.png
⦁ blast_furnace.png / patreon gift
⦁ brewing_stand.png
⦁ cartography_table.png
⦁ crafting_table.png
⦁ dispenser.png
⦁ enchanting_table.png
⦁ furnace.png
⦁ gamemode_switcher.png
⦁ generic_54.png
⦁ grindstone.png
⦁ hopper.png
⦁ horse.png / patreon gift
⦁ inventory.png
⦁ loom.png
⦁ shulker_box.png
⦁ smithing.png
⦁ smoker.png
⦁ stats_icons.png
⦁ stonecutter.png
⦁ villager2.png / patreon gift

⦁ CREATIVE INVENTORY:
⦁ tab_inventory.png
⦁ tab_item_search.png
⦁ tab_items.png
⦁ tabs.png

⦁ TITLE:
⦁ minecraft.png

⦁ BACKGROUND:
⦁ panorama_0.png
⦁ panorama_1.png
⦁ panorama_2.png
⦁ panorama_3.png
⦁ panorama_4.png
⦁ panorama_5.png

⦁ TEXT:
⦁ splashes.txt
🕹️INSTALL VIDEO:


🕹️INSTALL:

1) Download texture pack
2) Start Minecraft and click on "Options"
4) Click "Resource Packs..."
5) Click "open resource packs folder"
6) Insert texture pack


🎨🎨🎨🎨🎨🎨🎨🎨🎨🎨🎨🎨🎨🎨🎨🎨🎨🎨🎨🎨🎨🎨🎨🎨🎨🎨🎨🎨🎨🎨🎨🎨


🎨🎨🎨🎨🎨🎨🎨🎨🎨🎨🎨🎨🎨🎨🎨🎨🎨🎨🎨🎨🎨🎨🎨🎨🎨🎨🎨🎨🎨🎨🎨🎨



🎹MUSIK/ VIDEO:
Memories by LiQWYD | www.instagram.com/liqwyd
Music promoted by www.free-stock-music.com
Creative Commons Attribution 3.0 Unported License
creativecommons.org/licenses/by/3.0/deed.en_US