Alvoria's Sanity - 100% Complete and Up to Date!
Texture Packs
291,430 Downloads
Last Updated: Dec 9, 2017
Game Version: 1.12.2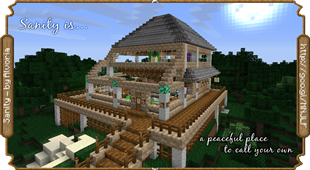 Peaceful Place
Sanity is a peaceful place to call your own.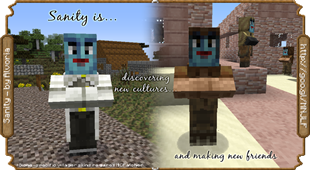 Friends
Sanity is discovering new cultures and making new friends.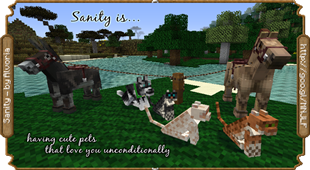 Cute Pets
Sanity is having cute pets that love you unconditionally.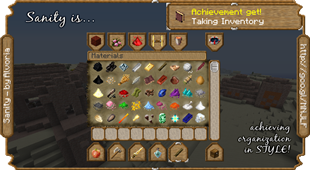 Organized GUI
Sanity is achieving organization with style.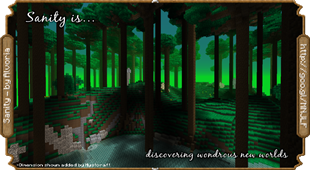 Mystcraft Support
Sanity is discovering wondrous new worlds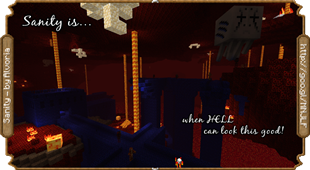 Nether
Sanity is when hell can look this good.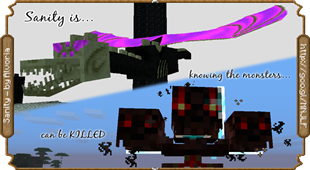 Monsters
Sanity is knowing the monsters can be killed.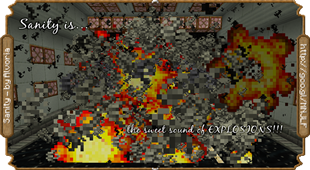 Explosions!
Sanity is the sweet sound of EXPLOSIONS!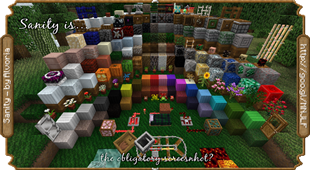 Obligatory Screnshot
Sanity is... the obligatory screenshot?