AD - Reforged Resource Pack will start downloading in 5 seconds...
STILL DOWNLOADING MANUALLY??
Join over 10 million players who use the CurseForge app!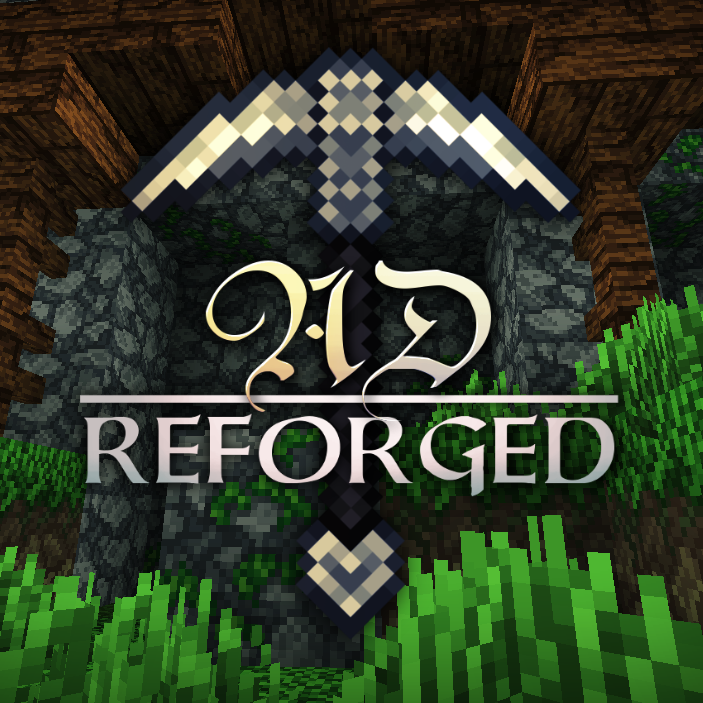 AD - Reforged Resource Pack
Description

AD Reforged is a reboot of the previous title: Arestian's Dawn. It comes with many changes and remakes of the previous textures. A resource pack inspired by classic and medieval period styles, such as Norse, Celtic, Neo-Roman, and high fantasy themes such as Dwarven and Elven.

With the retirement of TheVoid1313, AD-Reforged was sadly languishing into oblivion. I have been graciously granted permission (and verified by our diligent Azie) to keep the brilliant pack alive. TheVoid1313 has been wonderful in assisting me to learn the concepts and style behind this work of art. I hope the new textures are so seamless that you cannot tell a new artist is extending the pack.

AD-Reforged Beo Fada! Long Live AD-Reforged!

Licence / Permissions (legalistic crap):
Please get permission to reuse content from this pack in other packs.
Please get permission to re-distribute this content.
Please give credit and link to this thread to write reviews with screenshots.
Please give credit and link to this thread to make videos using this content.

Please tell me what you like and, especially, what you DO NOT like. For the things that are not right, if you can tell me why they are wrong there is a good chance I will fix it, well at least try.